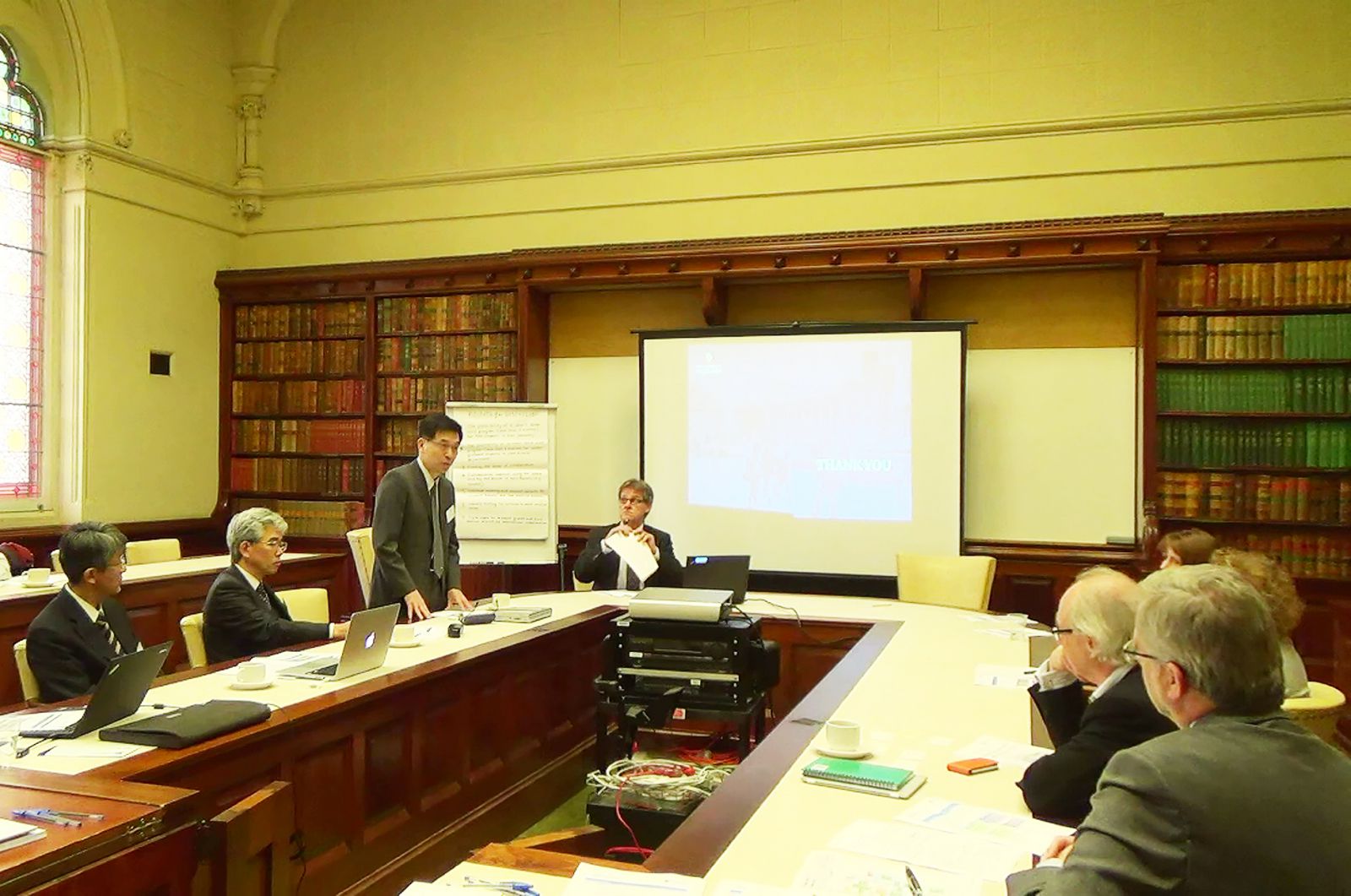 The symposium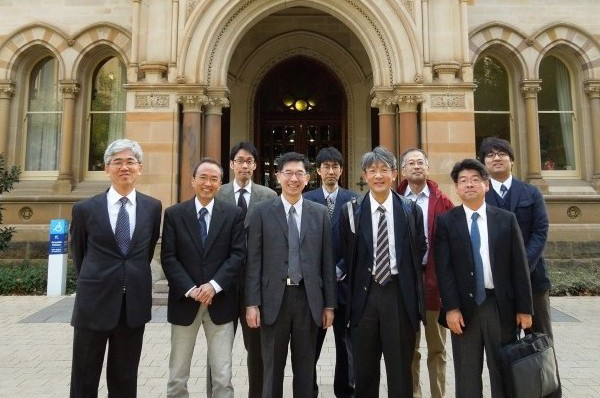 Our Dean and the team
 Nagoya University Graduate School of Medicine, on May 27th, held a joint symposium regarding neuronal and neoplastic disorders together with the University of Adelaide on their campus. The objective of this symposium was to facilitate up-to-date academic exchange with the University of Adelaide, and promote future joint researches in the area of neurological disorders and tumors.
The symposium started off with welcoming remarks by the Executive Dean, Prof. Dr. Justin Beilby and the Dean of Medicine, Prof. Dr. Alastair Burt, expressing high expectations. Our Dean together with 9 others attended from our graduate school, and participated in presentations divided into two groups from various approaches and disciplines. Many, including graduate students and researchers, participated in the symposium, and were listening intently. The symposium ended with great success, with active Q&A sessions taking place. After the symposium, Prof. Dr. Takahashi and all presenters exchanged their opinions on a future for collaborations between them with Prof. Justin and the Associate Dean (Research), Prof. Julie Owens.
On the following 28th, our party were explained the South Australian Health & Medical Institute (SAHMRI), state of the art facility, will be completed in spring 2014. And the team visited the Institute for Photonics and Advanced Sensing (IPAS), Clinical Skills Lab and Bio skills Lab in the University of Adelaide. After visiting these facilities, we exchanged opinions on further relationship building and collaborations, hosted by Prof. Beilby and Prof. Owens.
On the 29th, Prof. Takahashi, Prof. Kadomatsu and Dr. Kasuya made sure their consensus of meeting on further exchange program of graduate students, PhD students and postdoctoral fellow in research and so on. And then, they developed and matured our relationship. Our party had a meeting with Prof. Kent Anderson, vice Chancellor (International). We reported the basic policy as the both school of medicine.
We expect this visit to become an opportunity for more of the University of Adelaide to gain interest and to study at our graduate school, promoting further interaction among the two schools.
About the University of Adelaide
The University of Adelaide was established in 1874 by grazier and cooper miner Walter Watson Hughesin in South Australia. It is the Australia's third oldest university and a member of the Group of Eight coalition of Australia's foremost research intensive universities. The ability in world-class research activities has been proven by five of its faculty members being awarded with the Nobel Prize. The university constitutes a vibrant and diverse community with over 25,000 students and over 3,500 members of staff across our three main campuses.