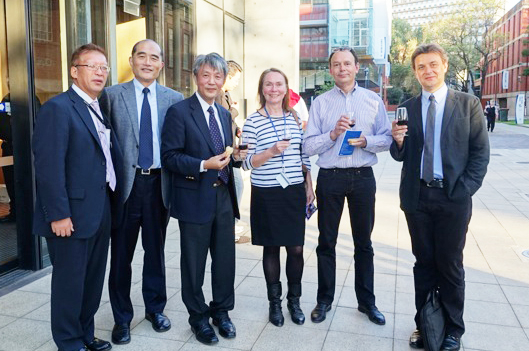 Reception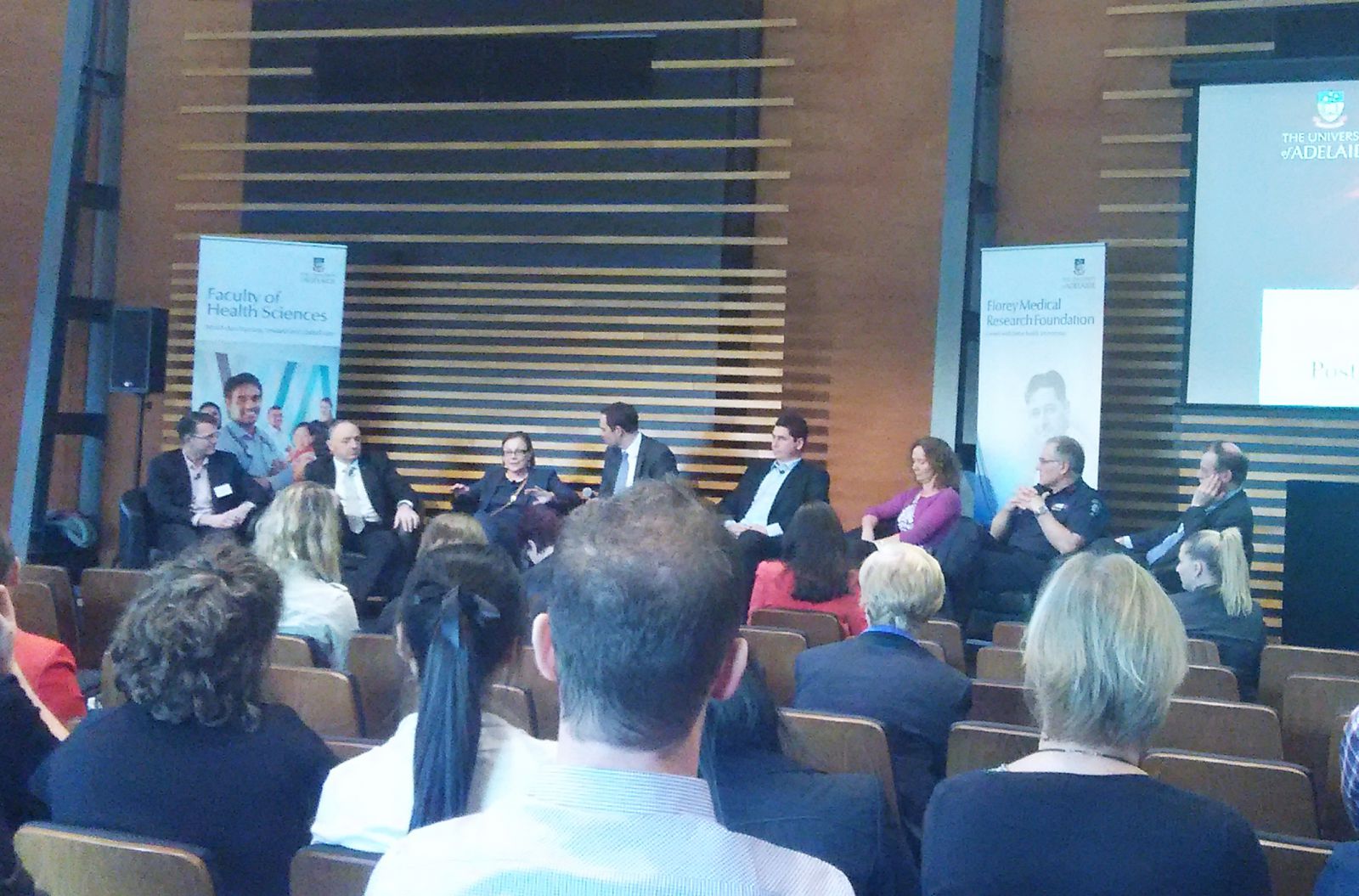 Panel discussion
Nagoya University Graduate School of Medicine attended Joint Symposium held by the University of Adelaide, with University of Freiburg from September 22 to October 3.
Academic staffs from Nagoya University and other two universities presented their research regarding Oncology and Neurosciences and had a chance to exchange opinion and seek for the common research themes, which could provide initial momentum for development of collaborative research project.
Furthermore, Nagoya University selected 5 PhD students to travel to Adelaide and present their own research during the poster session of 2014 Florey International Postgraduate Research Conference.
In addition, Professor T. Fujimoto, Associate Professor H. Kasuya and Associate Professor B. Aleksic met senior academic and administration from the University of Adelaide. There was strategic session during which the details about joint degree program were discussed to launch it in October 2015.
This visit provided a good chance to promote academic exchange and to discuss Joint Degree Program with the University of Adelaide. Also, it was successful to develop international exchange in the future.
Program, Visit of PhD students
Sep 22 Campus Tour, Welcome reception
Sep 23 *ONCOLOGY Research presentations
*NEUROSCIENCES Research presentations
Sep 24 Research group, Florey Medical Research Foundation Public Lecture
Sep 25 Florey International Postgraduate Research Conference
Poster presentations, panel discussion, award ceremony
Sep 26 Research group, Lunch time seminar
Sep 27- Oct3 Research group, seminar, Meeting with researchers, Farewell
ONCOLOGY Research presentations
Session 1 ONCOLOGY
Chair: Professor Andrew Zannettino
Presentations
Professor Peters, the University of Freiburg and 5 others
Session 2 ONCOLOGY
Chair: Professor David Callen
Presentations
1. Senior Academic, Nagoya University and 5 others
NEUROSCIENCES Research presentations
Session 1 NEUROSCIENCES
Chair: Professor Jozef Gecz
Presentations
Senior Academic, the University of Freiburg and 5 others
Session 2 NEUROSCIENCE
Chair: Dr Mark Hutchinson
Presentations
Senior Academic, Nagoya University and 5 others