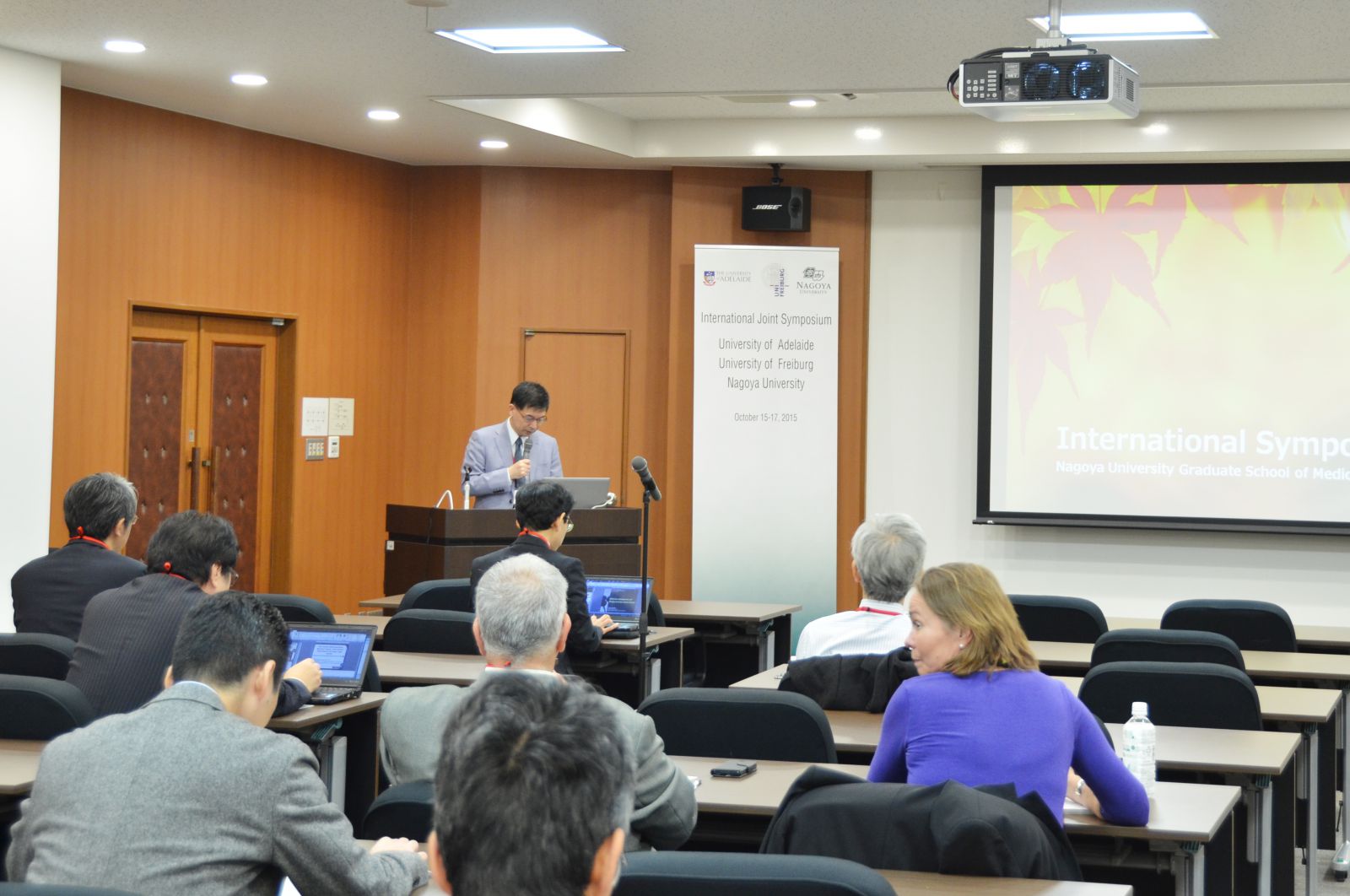 Opening Remarks at the Symposium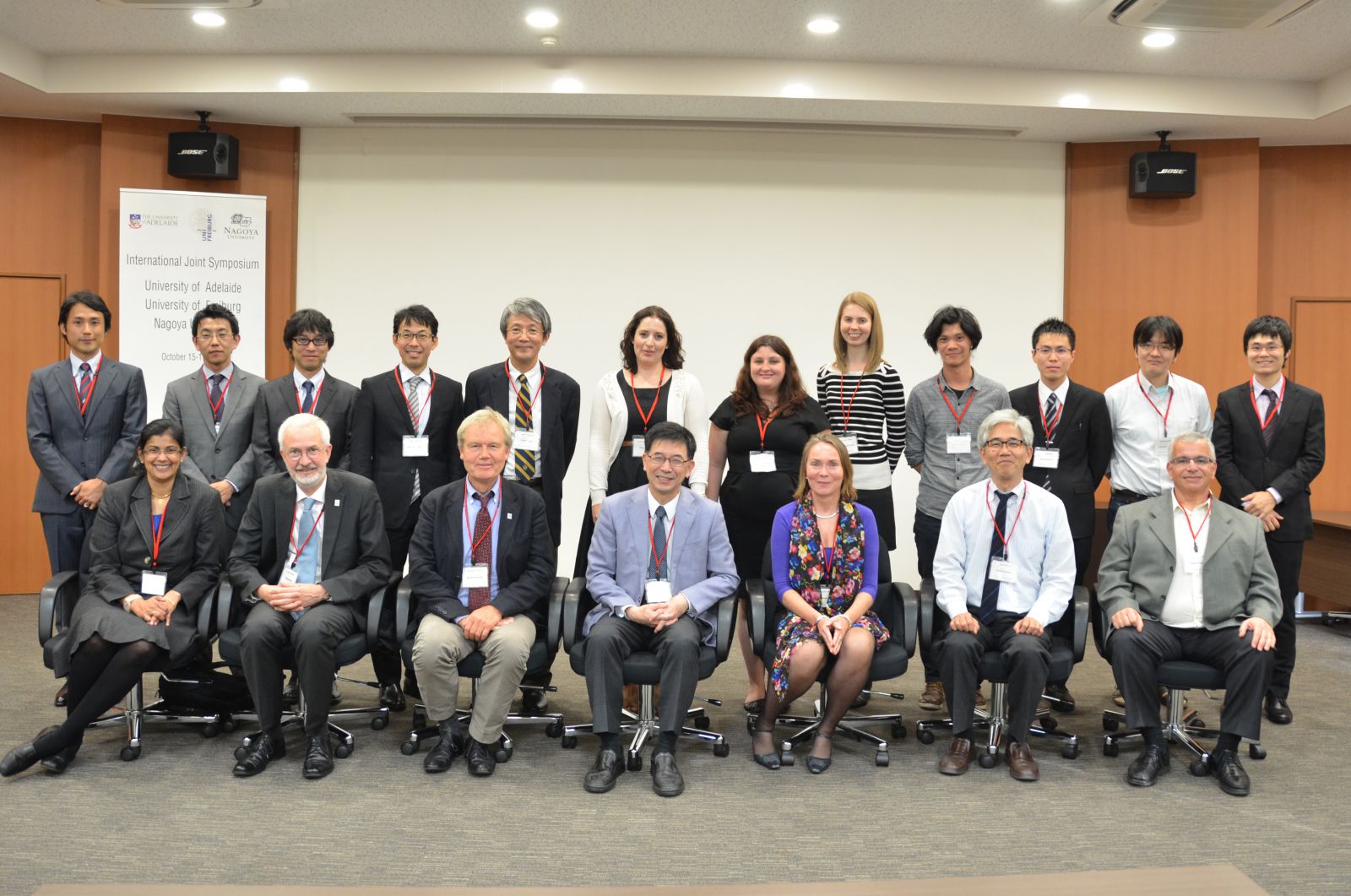 Symposium Participants
The 2nd International Joint Symposium between University of Adelaide, University of Freiburg, and Nagoya University was held on October 15-17 on our campus. Each university takes a turn in hosting the symposium every 6 months, and it is our second time to host the symposium since last March. Many researchers attended the symposium to promote a joint educational program between the 3 universities, and to seek opportunities to engage in research collaborations.
The symposium started with welcoming remarks by Dean Prof. Masahide Takahashi from the Graduate School of Medicine Nagoya University. 13 researchers from the 3 universities gave presentations, targeting 3 research areas - Neurology, Geriatrics, and Cancer & Psycooncology. After the presentations, an active Q and A session took place, and the symposium ended as a great success. The outcome will play a great role in developing possible collaborations in the future. Additionally, an academic strategy meeting was held on October 16, and direction and future issues regarding academic collaborations were discussed.
Moreover, a student session was included as a new approach to the program. Students from Nagoya University and University of Adelaide gave presentations as well. The purpose of this session was to create an opportunity for the exchange of information. Following the symposium, students from the University of Adelaide were placed in laboratories related to their research for 2 weeks.
We hope that not only faculties, but also students will establish deeper relationships that serve to promote further interactions among the 3 universities through this experience.