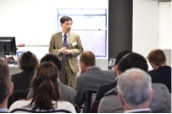 The Session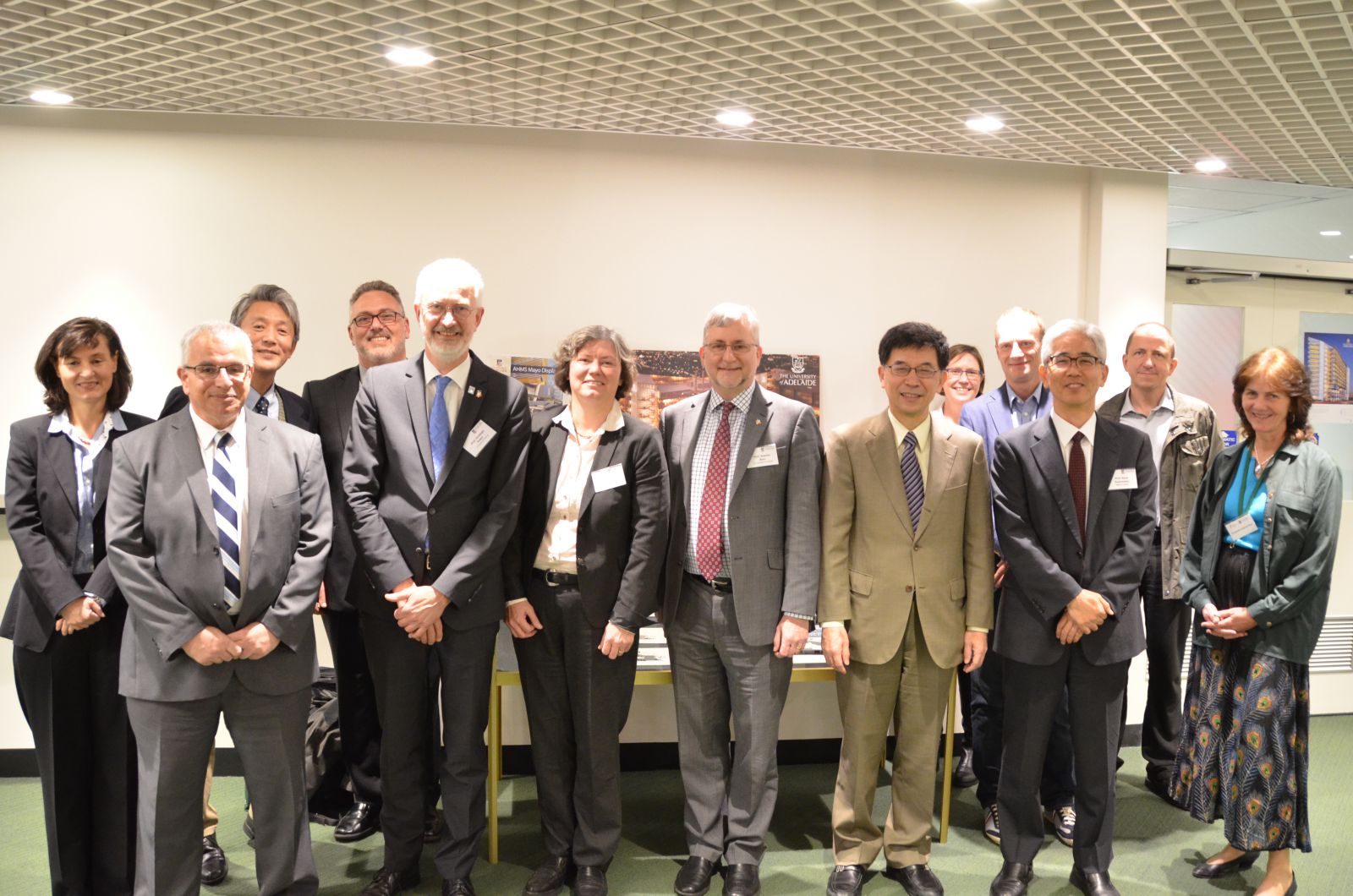 Symposium Participants
 5th International Joint Symposium between University of Freiburg, University of Adelaide and Nagoya University was hold on October 17-18 at University of Adelaide. Each university take a turn in hosting the symposium every year to promote a joint educational program in medical field among the 3 universities, and to seek opportunities to engage and develop the research collaborations.
The symposium started with welcoming remarks by Prof. Andrew Zannettiono from the University of Adelaide. 13 researchers from the 3 universities including the Dean Prof. Masahide Takahashi from the Graduate School of Medicine Nagoya University gave presentations targeting in Oncology, Neurology, Cardiology, Geriatrics, and Public Health. After the presentations, an active Q and A session took place, and the symposium ended as a great success. The outcome will play a great role in developing possible collaborations in the future. Additionally, 6 researchers presented their researches, and an academic strategy meeting was hold in next day, October 18, and direction and future issues regarding academic collaborations were discussed.
Moreover, a student session was included as a new approach to the program from last year, and 2 students from Nagoya University joined this session. They were placed in laboratory related to their research for 2 weeks in University of Adelaide, and experienced the research in overseas.
Having done this symposium for 4 times before, with the friendly atmosphere, not only the faculties but also students established deeper relationships. Further interactions among the 3 universities through this experience was expected.