Messages from Exchange Students'2013
Last update:April 24, 2014
Ever Onward - My Challenge in Johns Hopkins Hospital
Kaori Fukuoka (Johns Hopkins University)
First of all I would like to show my deep gratitude to all of you who kindly supported my challenge in Johns Hopkins Hospital. It was a great opportunity to study there. I had a precious experience I've never done in Japan.
I did clinical electives in oncology, neurology and hematology for three months. The clinical electives were perfect for me to grow in many ways, and I feel that it surely had a positive impact in my life. It was my pleasure working with best doctors as one of the team members. That made me work in the hospital even on weekends and I think I did everything I could do to absorb as much as possible.
My rotation started in oncology. On the first day I was surprised at the culture of discussion during morning rounds with whole team members. Everything I saw was new for me and I was very excited. At first I felt sad because I couldn't say even simple things in English or couldn't do things smoothly like I did in Japan. However, thankfully, all the staff members showed their kindness to me and taught me. As times went on I got used to the new environment and English, and I started to enjoy oncology! It was so interesting to study about cancer or management about the disease through morning rounds or the noon conferences. Also, their feedback toward my presentation was very educational. When I couldn't perform well and apologized for my awkward presentation, one of my attending doctors encouraged me. He smiled and said, 'That's OK, that's why you are learning!' Through his words I learned that making a mistake is not all bad and it is important to try your best. This spirit helped me during my whole clinical clerkship. Another doctor always taught me and asked questions. His warm words also kept my dream and positivity alive and I know I'll apply the things I learned in the future. I also met a friend from Ohio who came to study at Hopkins. She was a pharmacy student, who was very professional, diligent and kind. She taught me a lot about medications. It was fun to know about treatment of cancer from a different point of view, and we always attended the meetings and studied together.
In neurology I saw various neurological disorders which I hadn't seen in Japan such as paraneoplastic syndrome, stiff person syndrome, Vogt-Koyanagi-Harada disease, CIDP, cysticercosis, HIV encephalopathy and conversion disorder. Every day the noon conference was held and I thought that students and residents have more chance to learn and think or brush up the skills compared to Japan. I also learned through reading many articles about these diseases and the clinical trials about the medicine which is not approved in Japan yet. I noticed the importance of not only applying the knowledge but also always looking for the information and trying to update it.
In hematology I learned through morning rounds, clinic, conferences, consulting, and looking at the smears and slides. I saw many patients with coagulation disorders, sickle cell disease and aplastic anemia. It was very interesting to understand them since some diseases such as sickle cell disease and Factor 5 Leiden are uncommon in Japan. Consulting was challenging, but it was great practice to think deeply about the best treatment or management through thorough understanding of records, conversations and exams, and make recommendation based on evidence in a limited time. I deeply thank residents and fellows for their educational feedback and lectures.
These three months passed so quickly and every day was fruitful with the kind help of doctors, nurses, pharmacists, patients and dear my friends. I was stimulated to study more and more. I believe this experience will be a wing to fly to the future and will help me from now on when I face the difficulties. The memory is still brilliant which would never be faded in my heart. I will keep up studying hard to improve my medical knowledge, and speaking and listening to English.
I would like to express my sincere gratitude and appreciation to all the people who supported me through this exchange program. I greatly appreciate the support from the professors and doctors at Nagoya University School of Medicine and Offices of International Affairs. I am again grateful to my friends and family for their warm encouragement and help. Without your help this experience would not be possible. Thank you very much.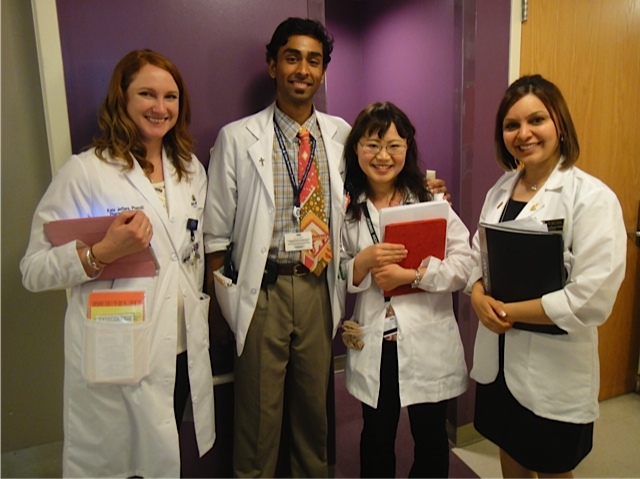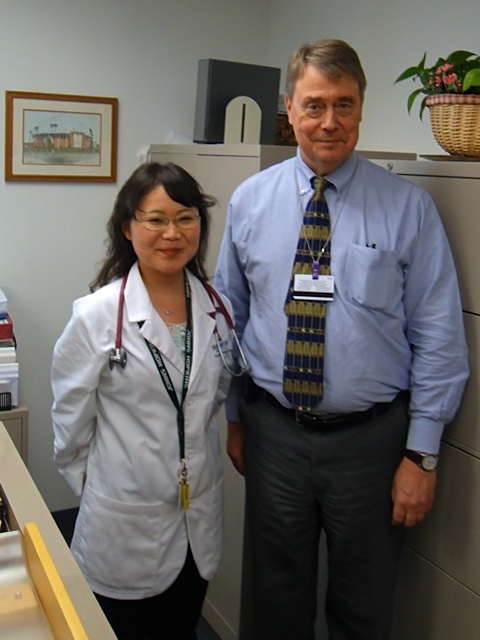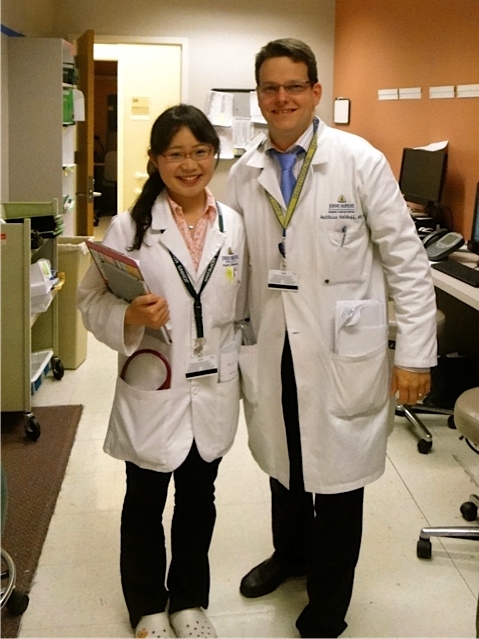 Life in Johns Hopkins
Wang Zheng (Johns Hopkins University)
I visited Johns Hopkins University school of medicine as exchange student for 3 months. The clinical clerkship at Johns Hopkins was far beyond my expectations and I can see many cases that unique in United States, such as gun shot wound. Doctors were very helpful to teach me how to do physical examination and presentation and medical students were very friendly and tell me their daily life as medical student and very eager to discuss cases with me.
Also I was able to observe the United States system of health care delivery system in many settings, such as inpatient treatment, outpatient clinic and so on.
I learned a lot during my stay at Hopkins and impressed by the learning systems. The 3 months experience in Hopkins were one of the most valuable experience in my life!!
The clinical management of obesity
Akira Sayo (Duke University)
Duke Univeristy
I studied medicine at Duke University for 3 months. "The clinical management of obesity" was one of the three electives I took, and it was by far the most interesting. Below is the essay I submitted to the director of this rotation.
Obesity Rotation
The reason why I chose this rotation was because I wanted to see something I couldn't see in Japan. Obesity is becoming an issue in my country, but it is a much bigger problem here in America. 30% of the population are obese, and 70% are overweight. It's more difficult to find a thin person than to find a fat person. This staggers me.
A solution to obesity seems very simple. It's "eat less and exercise more". However, people are not this fat if things are that easy. That is why there are millions of methods to lose weight. I was fortunate enough to see multiple ways to deal with the obesity.
I was most interested by the low carb diet, which is to eat less than 20 grams of carbohydrate a day. Patients eat mostly fat and protein. At first, I didn't believe this would work. I was taught my entire life that fat was not good for your health. Everybody I know believes eating fat makes you fat and increases the chance of getting a heart disease.
Surprisingly enough, patients who religiously followed the diet lost their weight. Yet, I was not fully convinced, because people that were committed enough to ask for doctor's help must be more likely to lose weight. I believed they subconsciously limited the amount of food they ate. According to the low carb diet theory, you do not feel hungry if you do not eat carb, because carb increases the insulin level, and insulin makes you hungry. I have talked to lots of patients, and those who were succeeding said they didn't feel hungry. It was still hard for me to believe them though, because when a doctor like Dr. Westman, who is very famous and handsome, tells patients something, people believe it. I thought the patients were sort of hypnotized and said they were not hungry. It is difficult to objectively measure how hungry people are. I was very skeptical.
Nevertheless, there was something very hard to deny about this approach. Any compliant diabetic patient came off of tons of insulin and medications within a few weeks or even a few days. Their glucose levels dropped significantly. There was no exception. This phenomenon happened even before they lost weight. When I found this out, I started to think that Atkins diet was beneficial.
I've met Dr. Simonds, who helps people lose weight. He told me he had been skeptical about the low carb diet just like me. So, he actually tried it by himself for 6 months. Not only did he lose weight, his cholesterol levels got so much better. Dr. Simonds is not an ordinary man. He is one of the smartest doctors I've ever met. Therefore, it became harder for me to believe Atkins diet can be a risk factor for a heart disease. Furthermore, I have seen some patients who have experienced improvements on their LDL, HDL, and triglyceride levels.
Now that I have finished this rotation, my attitude toward Eric diet changed from "No way" to "Yes way". I am not saying I am 100% convinced. I don't think I should be. I need to see things critically. However, if I ever get fat and lose weight and become healthy by this diet, I am sure I will be sorry for doubting the effectiveness of the low carb diet.
An elective report from Philadelphia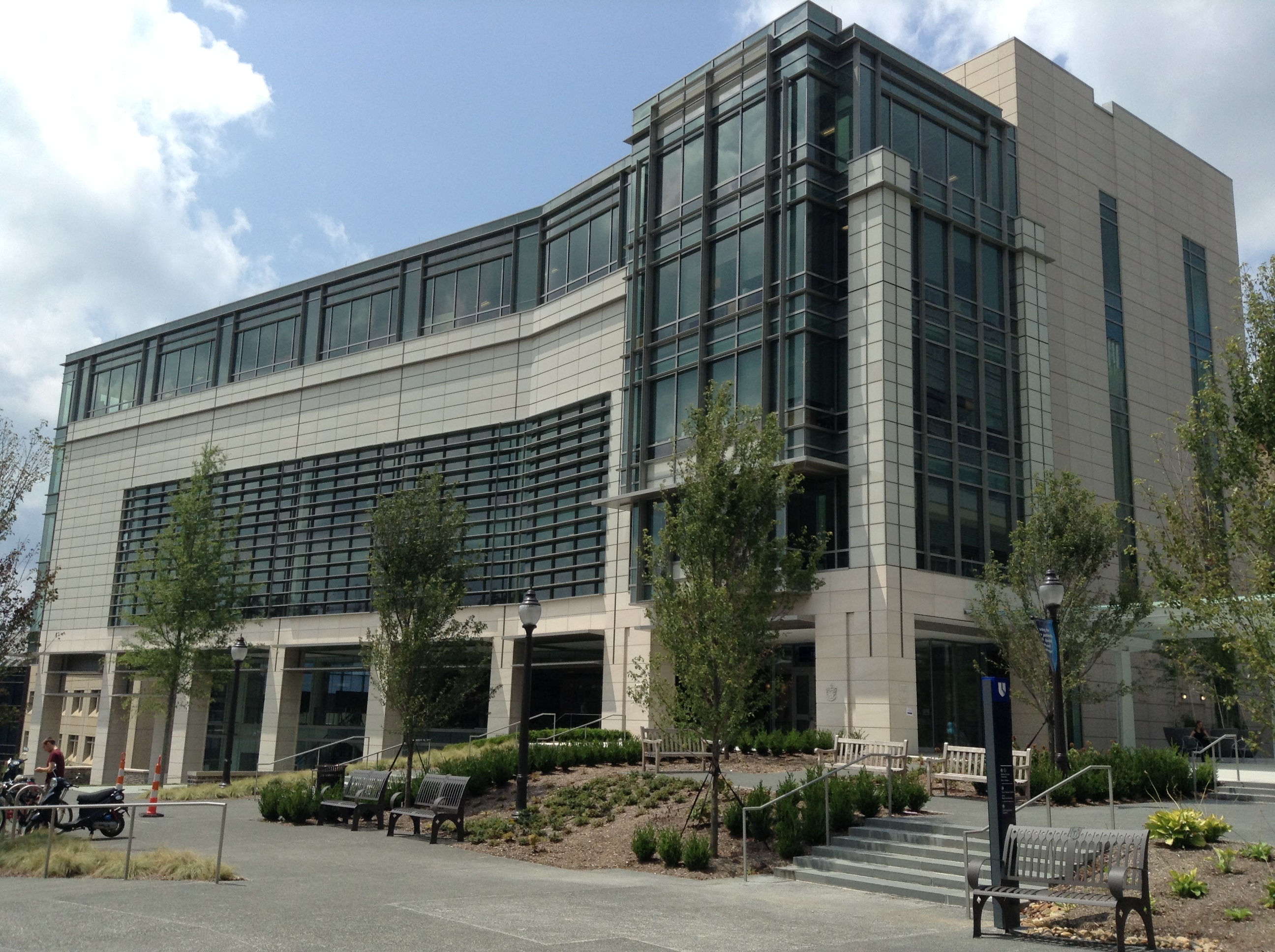 Children's Hospital of Philadelphia, University of Pennsylvania
Mari Takada (University of Pennsylvania)
As part of my final year curriculum, I undertook my elective rotation at the Children's Hospital of Philadelphia, the United States. CHOP, as it is commonly called, is one of the largest and oldest children's hospitals in the world which has been the birthplace for many dramatic firsts in pediatric medicine. CHOP has been ranked as the best children's hospital in the country and has become a destination of choice for US and international patients. This two-month long rotation in such fascinating surroundings was my very first taste of the US medical system. It was sometimes tough, though I was interested in a new and challenging position. However, I enjoyed it very much thanks to wonderful people in America and Japan, and on reflection it turned out to be a much more fruitful and rewarding experience than I had expected.
To get a bird's eye view of what ground breaking research and therapy is like, an elective in the United States, especially at a hospital such as CHOP is a golden opportunity. In addition, because of its unique and impressive training systems, enrolling even as a visiting student will surely be meaningful for your future career. Active participation of medical students in patient care, which is required and encouraged in US medical education, has been shown to be important for professional development of learners. During my stay, I actually was able to learn from patients as well as all of my reading. With helpful and instructive team, I saw a patient with various kinds of problems. Then I realized that I remembered things better when I had a patient in my memory to connect to the diseases or disorder.
However, I would say that getting experiences in other cultures can be an invaluable opportunity in itself. This is because, under the current situation of medicine in Japan, it seems to me that to learn from foreign medical systems must also be essential and of major importance to contribute to patients and our society, and culture and social systems are closely tied to each other, which I realized during the struggling and exciting days. Being surrounded by a completely different culture and unfamiliar language may force you into thinking about who you are, what you have and what your cultural values or beliefs are. It will greatly help you to capture your own identity and also to acculturate yourself. I strongly believe that this kind of experience is beneficial to be professional in modern age.
I appreciate all the supervision and support of everyone. Despite my initial fears that I would not do it right, I succeeded in having a great time. There was a lot of hands-on experience in Philly, inside and outside of the hospital. I would like to say this is the one of the most exciting part in my life so far!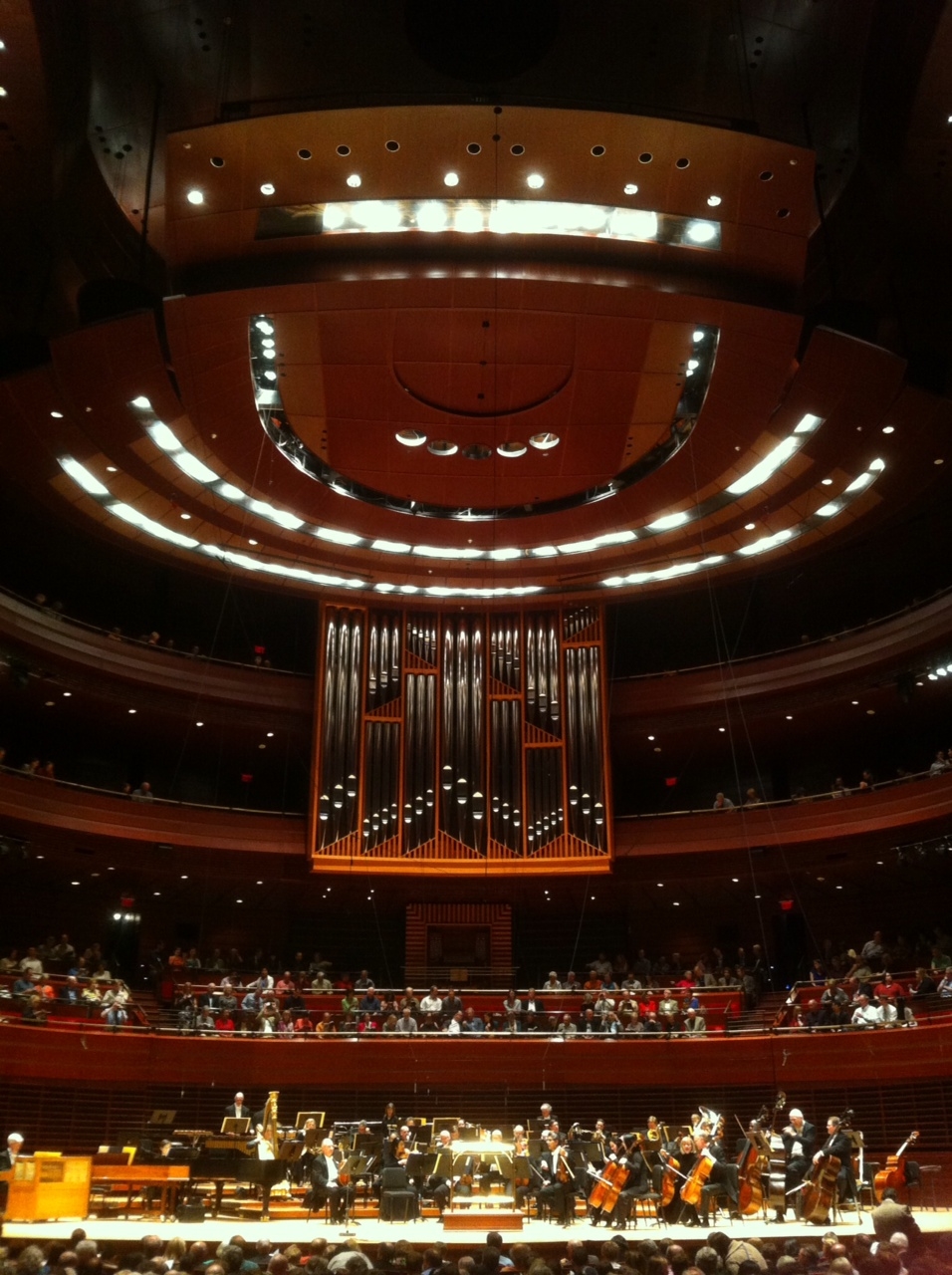 University of Pennsylvania / Freiburg University
Konomi Mizuta (University of Pennsylvania / Freiburg University)
It was last winter December 2nd that I finally earned a chance to study in Pennsylvania University in the United States. At that time, everyone around me had already started their study for the University Hospital they were going to, except for me. I finally got a chance one day before my birthday.
From this March to June, I did my clinical clerkship in the University of Pennsylvania in the US, and Freiburg University in Germany. The reason why I wished to learn in the US and Germany was that I was strongly interested in what they were doing in the foreign hospitals and what the medical students were studying in the universities. And I knew that in the future there wouldn't be any chance to see the foreign medical care as a student, if I missed this opportunity.
It was snowing like crazy when I arrived at Pennsylvania. I totally regretted that I didn't bring my thick down jacket. The Children's hospital of Philadelphia was 15 minutes by walk from where I was living.
My rotation began with "pediatric endocrinology". The diseases patients had in the outpatient clinic were so various such as diabetes, Grave's disease, Hashimoto disease, growth hormone deficiency, early puberty, hypoglycemia and adrenal insufficiency. Everyday I found a doctor to see his patients together. In the inpatient clinic, the residents had their own patients and presented in the morning round to the attending doctor and fellow. One day, I asked the attending to present like the residents. Then, surprisingly they taught me how to present and what kind of information was needed for the morning short presentation. I was so nervous when my turn came and the result was not so wonderful, but all the members in the team cheered me up and told me " Konomi, good job! "
The second rotation was in NICU where I long wished to be. In the NICU there was about 40 babies who were suffering from hyperbilirubinemia, Intraventricular hemorrhage, ROP, PDA and respiratory distress syndrome. We divided into 2 groups, orange and green. I was in the orange team. In the each team there was an attending doctor and a PA (physician assistant). What was striking to me was the existence of different roles in the US medical care, such as PA, NP (nurse practitioner), and DO (doctor of osteopathic medicine). I was very curious about their roles, since previously I knew that PA and NP could do most of the things Japanese doctors could do. Actually, I encountered a lot of situations where PA and NP were doing CPR right after birth, taking blood from newborn infants and doing lumbar puncture.
Everyday, it was my job to see babies in the morning by myself, make small summery of the over night event, and present it during the round. After the round I did my small presentation of what I learned the day before to the attending doctor. Every time I could get great amount of feedback from her. I truly enjoyed the rotation in NICU.
After the 2 months rotations in the US, I flew to Freiburg, Germany to do my third rotation in "pediatric oncology". Freiburg was so clean, old, and beautiful town that I was in love at first sight. Next to the university hospital, there was a children's hospital. I mainly rotated outpatient department for a month. In the outpatient, 3 or 4 doctors were working on patients in the each room. I was usually in one of the doctor's room and did physical examination, blood taking, and wrote down what I saw in the record. The doctors were so kind that they told me how to do the physical examination and differentiate disease all in English. Also, it was very lucky for me that I could see a few Japanese doctors working in the same hospital. In their outpatient clinic they translated and explained what they are doing and gave me a lot of advice afterwards.
Since I couldn't speak German, I had many difficulties in communicating with people there and understanding what they are discussing in the conference. However, I met so many people who were being very kind and helpful to me. I am convinced that I could not survive without their help. From all these experience, I learned that I am not living by myself.
I can't say that I had enough knowledge and skills before I started clinical clerkship in abroad, or I could do everything perfect in the rotations. However, I am sure that I did everything I could try, and I never gave up. Every mistake I made became one of my good memories which made me even stronger. I really appreciate every support from Dr. Kasuya, Dr. Branko, the Office of International Affairs and especially my family. I want to say thank you from the bottom of my heart.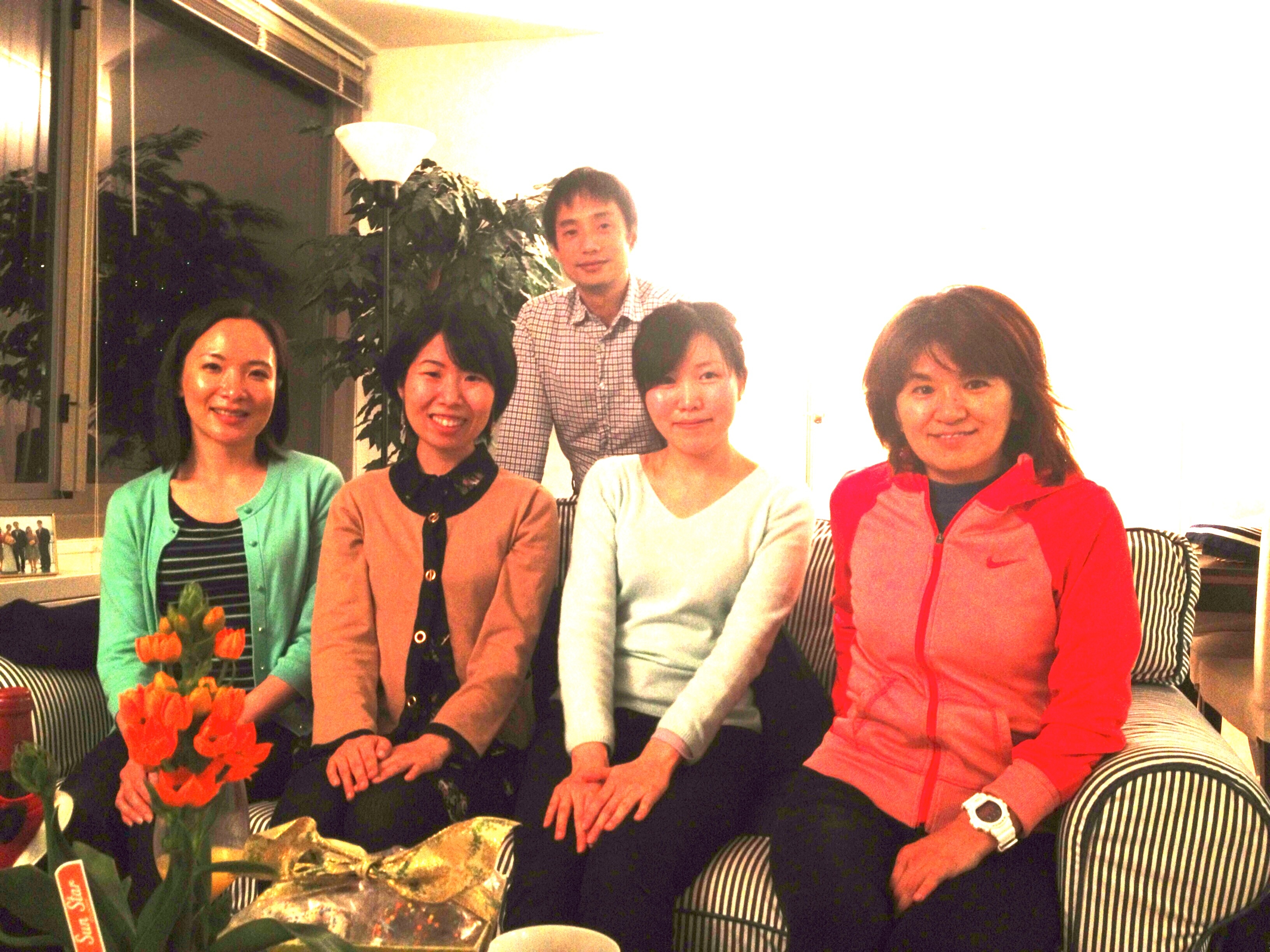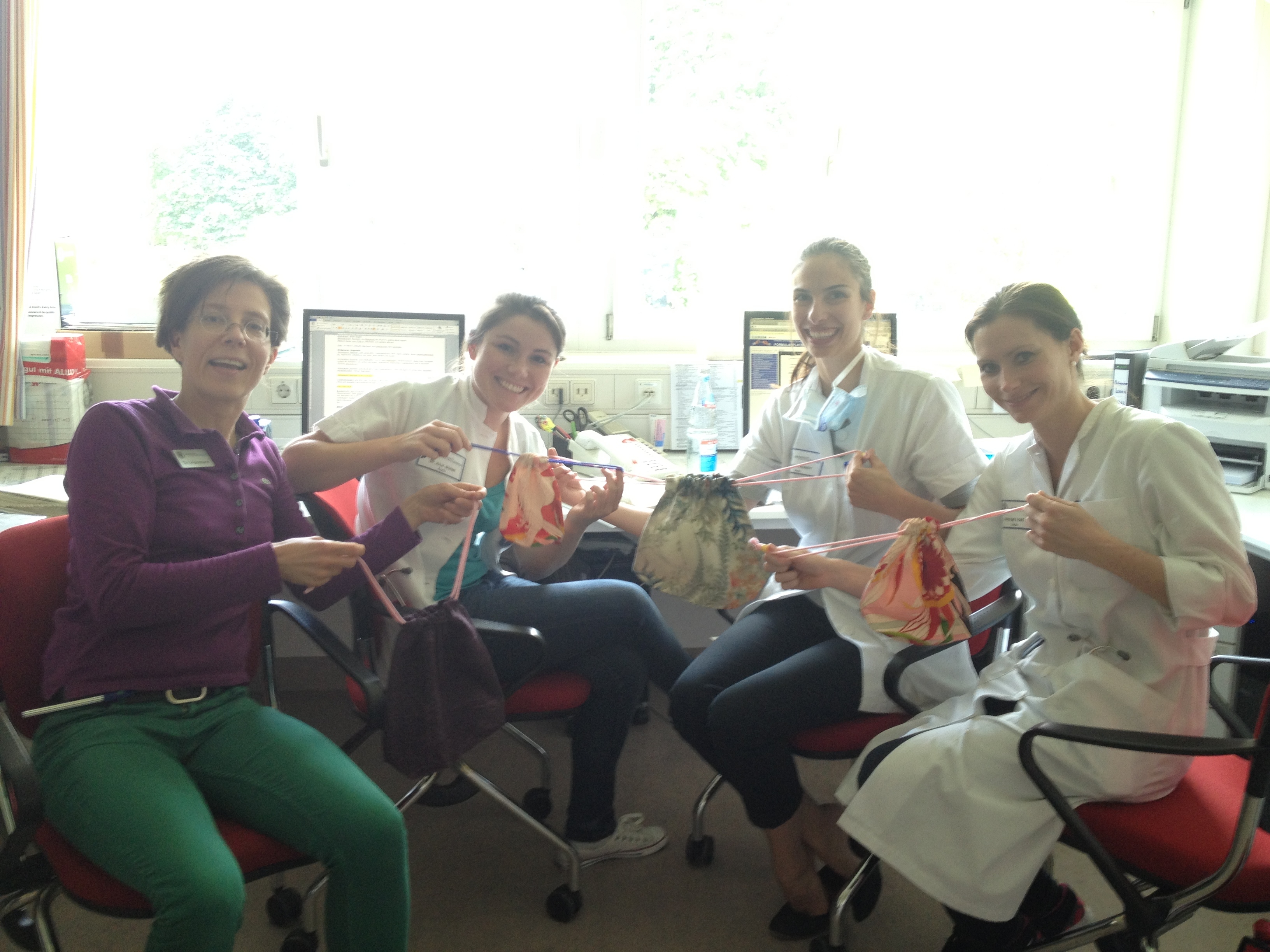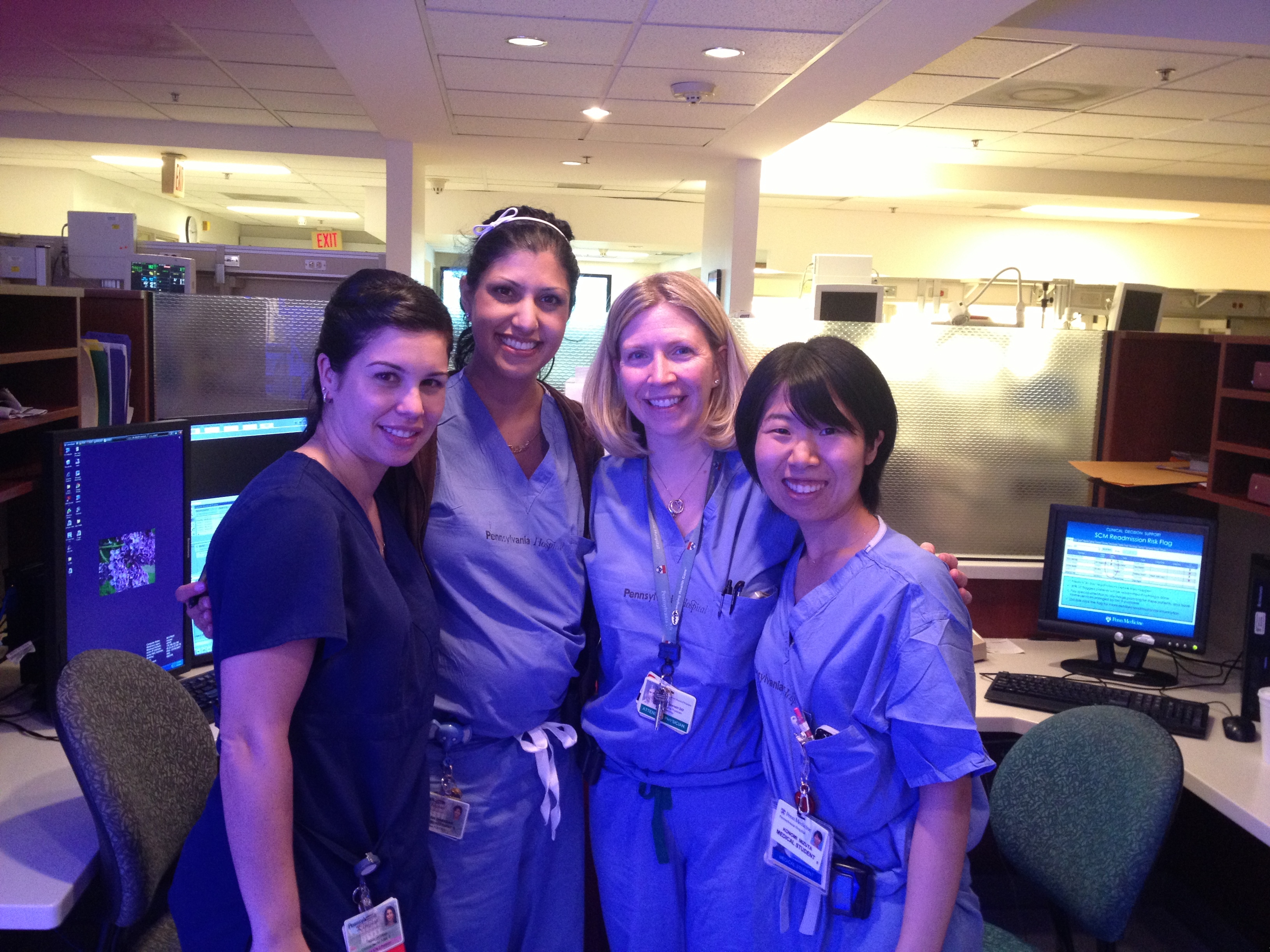 The experience in Tulane University and the U.S
Hiroto Ito (Tulane University)
It was my great pleasure for me to be allowed to do clinical clerkships at Tualne University Hospital for three months from April, 2013 and conducted basic research at Stanford University at March, 2013. Writing this report, I recall precious experience in the U.S and I have already missed the days over there so early.
I have a dream of realizing basic and clinical research of a high standard, particularly in the field of Neuroscience. I also have a dream of contributing to the establishment of more efficient and higher quality of health care in Japan. So I put importance on three things at this time. First of all, I want to know the reasons how the progressed clinical and basic research, especially in the field of Neuroscience, can be conducted in the US and I am interested in working in the US in the future. Second, I would like to see things from different point of views and put things in perspective. Finally, I wish to develop my ability to communicate with various people, as well as to improve my English.
The clerkship on the 1st month was done at GI and Pulmonary department. I followed one of the residents. At first it was difficult for me to do the task there. But residents are all eager to teach me, so gradually, I was getting used to the workflow there. The education was practical. For example, my attending said to me "Read this article in order to interpret the result of the test of your patient and express your opinion tomorrow". I will continue to do this custom while preparing for the national exam.
I rotated in Neurology on the 2nd month. In this department, I was often required to express my opinion suddenly about patients and various themes in front of everyone. At first, it was hard for me, but I was also expected to do a presentation about various themes, so my vocabulary gradually increased. Finally, sometimes I became able to express myself in public even if I was asked questions suddenly.
I started last rotation on the 3rd month in Emergency Room. In this rotation, I was assigned some patients who came to the room in charge. I interviewed and did some physical exams on the patient, made an assessment and a plan, and afterwards I made a presentation about him or her to my resident. The hospital where I worked is for the poor patients. By seeing the heath care there, I realized the good aspect of medical treatment in Japan.
All in all, my experience in Tulane University was beyond description and never forgettable. It was one of the best experiences in my life and I believe this experience will lead my life to good direction. I would like to say thank you so much for all the people who helped me.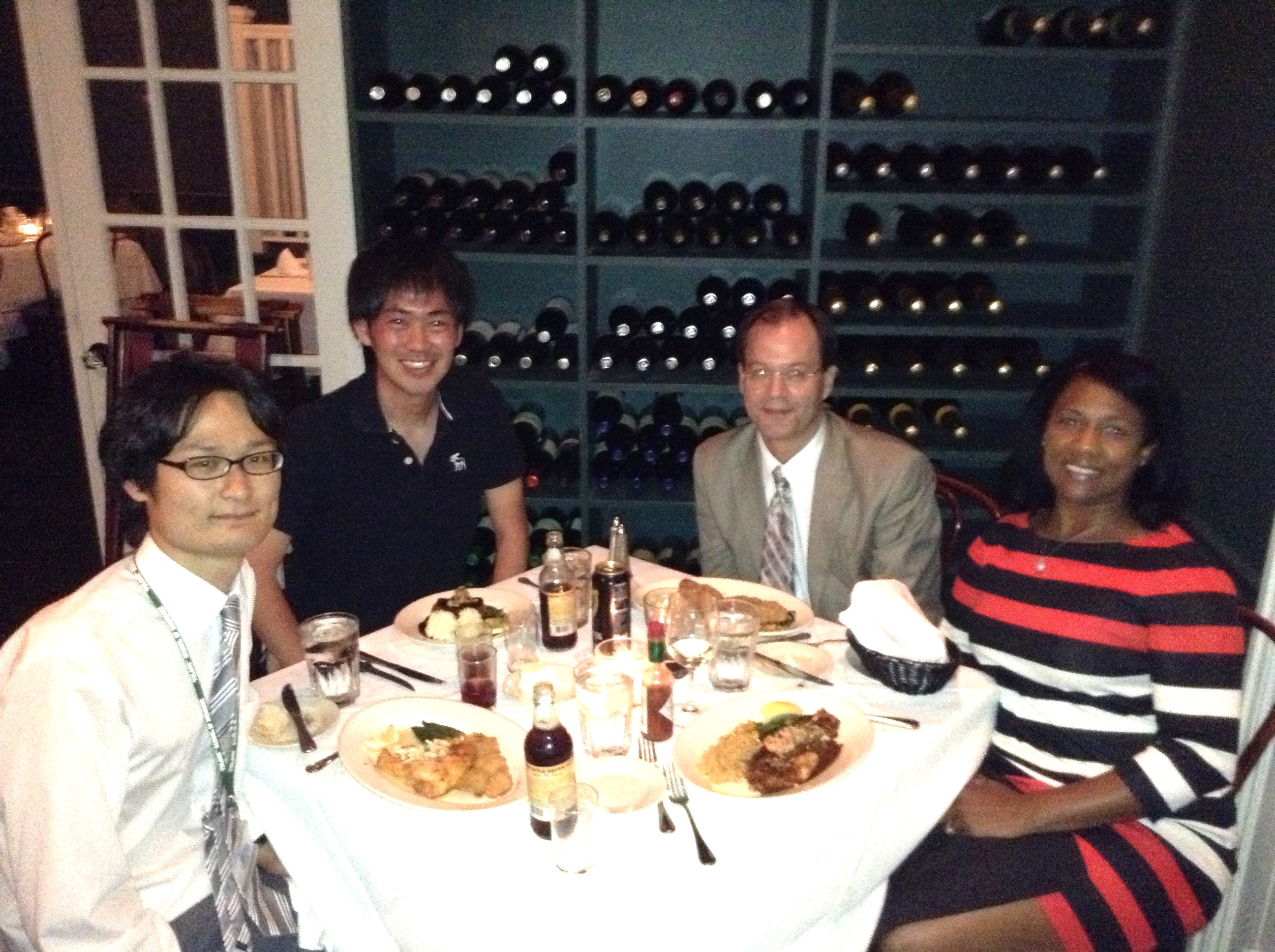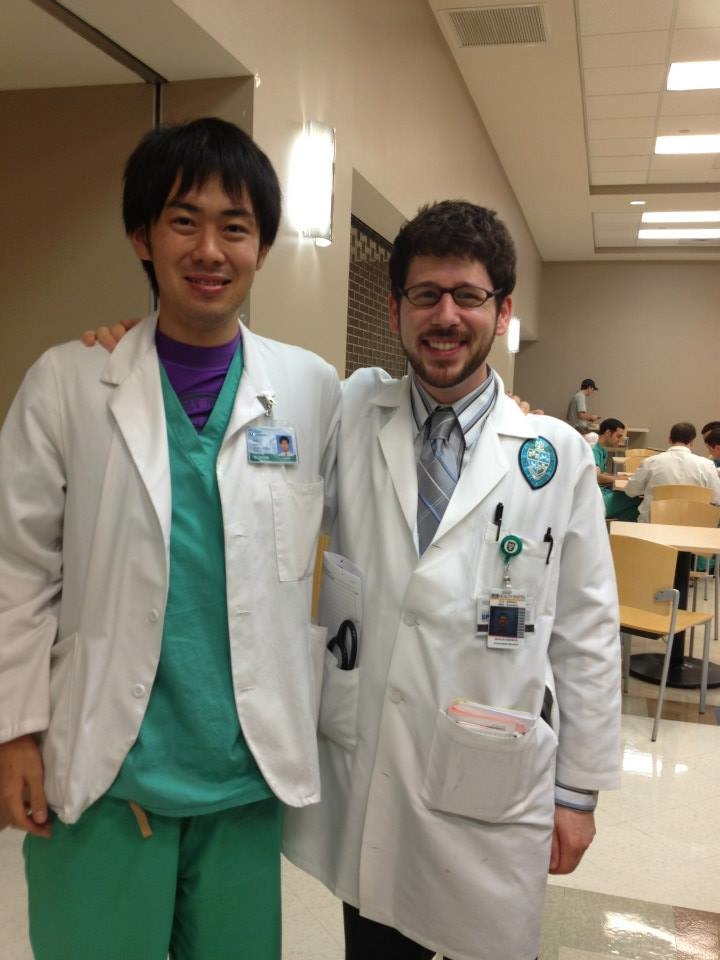 Tulane University School of Medicine
Minoru Sugihara (Tulane University)
This year, I had a chance to participate in the clinical clerkship at Tulane University School of Medicine, New Orleans, Louisiana. New Orleans is one of the most famous sightseeing destinations where you can join some kind of festival every weekend. Medical school and university hospital were located only five or six blocks away from the jazziest downtown called French Quarter. The dormitory I stayed for three months is right next to the hospital which was very good for me since I was able to enjoy both clinical clerkship and French Quarter.
The department I first rotated was hem/oncology. It was a small consultation team(only attending doctor, fellow doctor and me) that I was assigned to. What I did basically was to go to the hospital, check the data, take history and physical examination and give presentation in front of the doctors on the rounds.In addition to that, they let me join the conferences, lectures for resident doctors and so on which were all very exciting. It was good to be able to see many diseases such as hematopoietic-associated disorders and solid tumors. My fellow doctor asked me a lot of questions on the rounds and when we had lunch together and if I didn't know the answers or I had some questions, he kindly taught me how to think about it which was very helpful for me. Furthermore, he sometimes give me opportunities to do presentations on papers related to the patients. At first, it was very difficult to understand what they were talking about and what was going on there in an unfamiliar environment because neither my medical knowledge nor English ability were not enough. I tried to make up for it by preparing for the next day's round(check all the charts, read textbooks about them in advance) and keep showing positive behaviors. Gradually, I got able to enjoy the rounds and at the same time I did learn a lot about this field.
Next month, I rotated in Neurology department with Hiroto Ito from my university being assigned to consultation team. There were also three students from Tulane university in the same team and there were more on the lectures. So this rotation was like the clinical clerkship in my university.(relaxing and enjoyable, there were always jokes and laughing) I saw patients with them and learnt a lot from them. I did oral presentations and saw outpatients at Stroke Center or Charity Hospital. We were always together with students there. They had not only basic knowledge but great abilities to access the evidences and give presentations. They saw patients every morning and when they had some questions, they resolved them quickly by searching up-to-date or papers. That was very impressive.
I was able to meet various people in New Orleans who I wouldn't have been able to meet if I hadn't been there. Talking with them let me have a broader view and think about my future based on that. I was wondering if I applied to this exchange program or not and it was so hard to prepare for it that I almost gave it up. And what I remember now is not only good memory but also bitter experiences. However it's totally true that I had got great experiences and they definitely keep making big influences on my future. Finally I'd like to appreciate everyone who helped me.(people in Office of International Affairs and Academic Affairs, doctors who gave us a lot of beneficial advise, my friends who supported me and my parents who supported me financially) Thank you very much.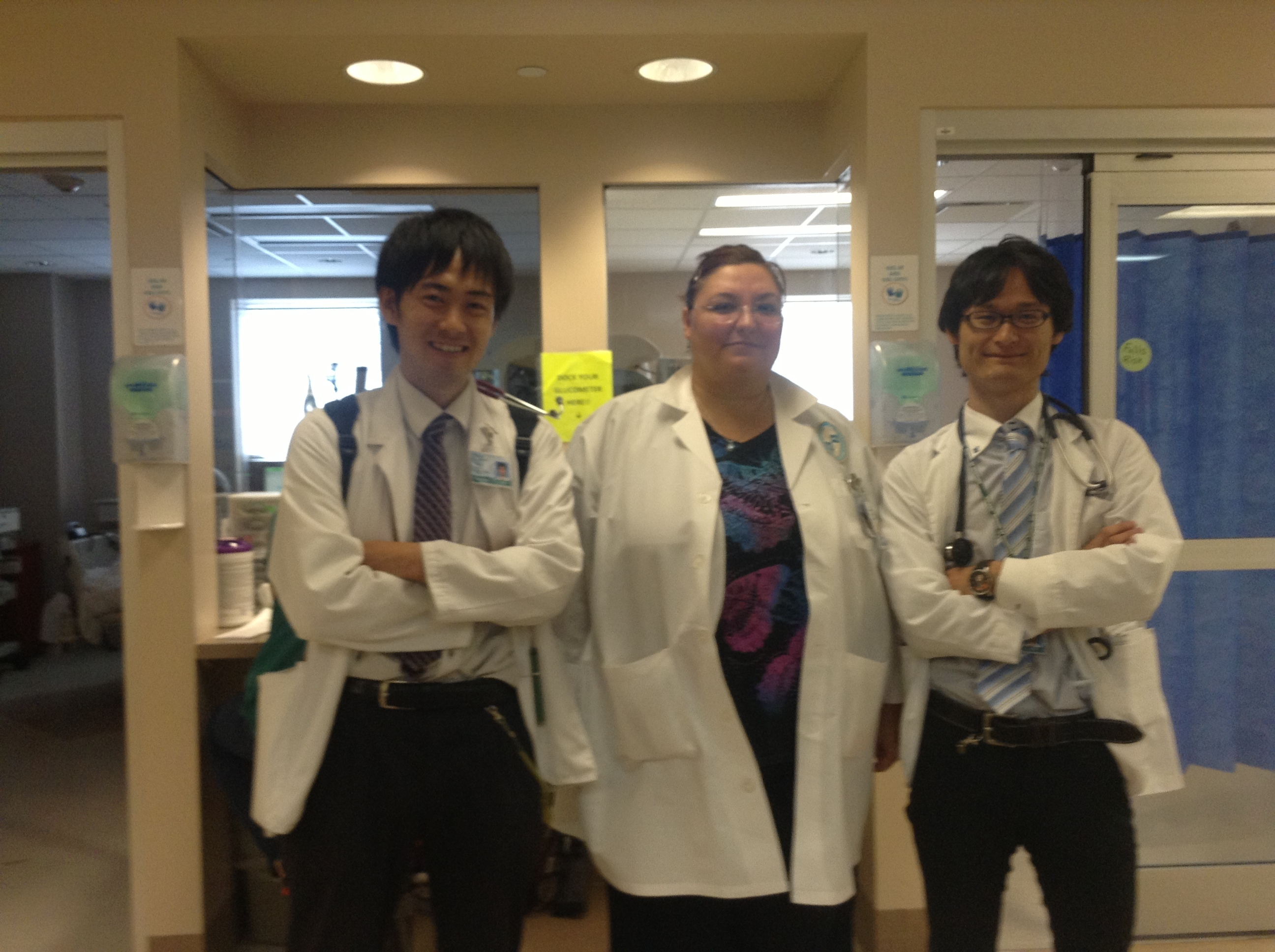 Tulane University
Ayana Suzumura (Tulane University)
I had a precious opportunity to study at Tulane University for 3 months from April 2013. When I arrived at New Orleans, which attracts many visitors with their exotic atmosphere and freshness of the people there, I couldn't imagine I would spend no less than 1/4 of the year somewhere in the city. But in fact time has passed so fast while I enjoyed my clinical clerkship at the hospital. Now I'm looking back upon my stay there in the melting mood on the plane flying to Narita airport.
For the 1st month I rotated at VEP(vascular/endocrinology/pediatrics) surgery. I was allowed to do my clerkship with the team including resident doctors, intern doctors and another medical student. Every morning I did pre-rounds before 6 o'clock and got ready to report what I've got to the resident doctors and did round, sometimes followed by breakfast with the team, and observed surgery or clinic. In order to cure the attending doctors' patients, we were assigned our own tasks, which I think worked very well not only avoiding the situation that certain doctors would have too much burden than other team members but also helping us learn individually. At first it was absolutely hard for me to listen what they spoke, but I could study and try as much as I wanted supported by the team warmly and this was the hugest advantage of this rotation.
The 2nd department was Endocrinology. What I did was shadowing of the fellow doctors at outpatients clinics like Veteran Clinic and the clinic in Charity hospital. As I found interesting cases I looked for articles and the latest guideline which rerated to them. It gave me many good chances to combine what I'd learned with the latest topics, which helped me to realize what EBM is like exactly.
Finally I rotated at Emergency department for the 3rd month. It was like the compilation of my clinical clerkship at Tulane University because rotation there required lots of knowledge and skills for interview, physical examination, assessment and planning. There are three rooms (MER/RTA/UC) and I always chose MER rotation because it was the room that many interesting cases came to. The hours were 7am-7pm or 7pm-7am. I had lots of chances to see many trauma activations and other cases which I couldn't see in Japan. During the 12 hours shift, I sometimes had no patients to see so I could see other rooms and asked some questions about other cases there with resident doctors there. They were so kind that even when they were busy they always answered my questions so I could enjoy my rotation there completely.
It was absolutely tough for me to have the same clerkships as Tulane students and keep up with them, but I wanted to do my best and made use of this chance so I reviewed my textbooks and checked medical articles as much as I could. Unfortunately no matter how hard I tried, I wasn't sure whether I did as the doctors expected me to because it might be just self-complacency. But I knew all I could do was just keep going so tried to avoid compromising and get every answer even if my questions seemed trivial. In the USA, everyone who wants to learn is all welcome and attending doctors and fellow doctors are willing to answer our questions even if they are small. There is no bother between students, interns, fellows and attending doctors on the learning field. Thanks to such a free atmosphere, I never hesitated to ask and could learn what I wanted to know. As I struggled, doctors gave me many chances to scrub in or new patients to see and at that time I finally got a sense of accomplishment.
In addition to doing these rotations, I had many chances to hang out with my new friends from many countries like India, Colombia and Germany as well as Tulane students. They have different backgrounds from mine so knowing their culture and the way of thinking has changed some part of my concept of value. Interestingly, it also helped me to realize the good side of my country as I noticed what I thought normal was actually not for those living in different countries.
Needless to say, this clerkship was absolutely challenging for me. Whenever I encountered many obstacles and realized my incompetence, I regretted not having studying so hard. Meanwhile, trying to find out what I should do and to carry it out one by one helped me to get fulfillment and gain confidence. "The longest journey begins with a single step." I think I've got the one. I would like to express my gratitude to all the people who let me have such a great experience and supported me. Thank you very much.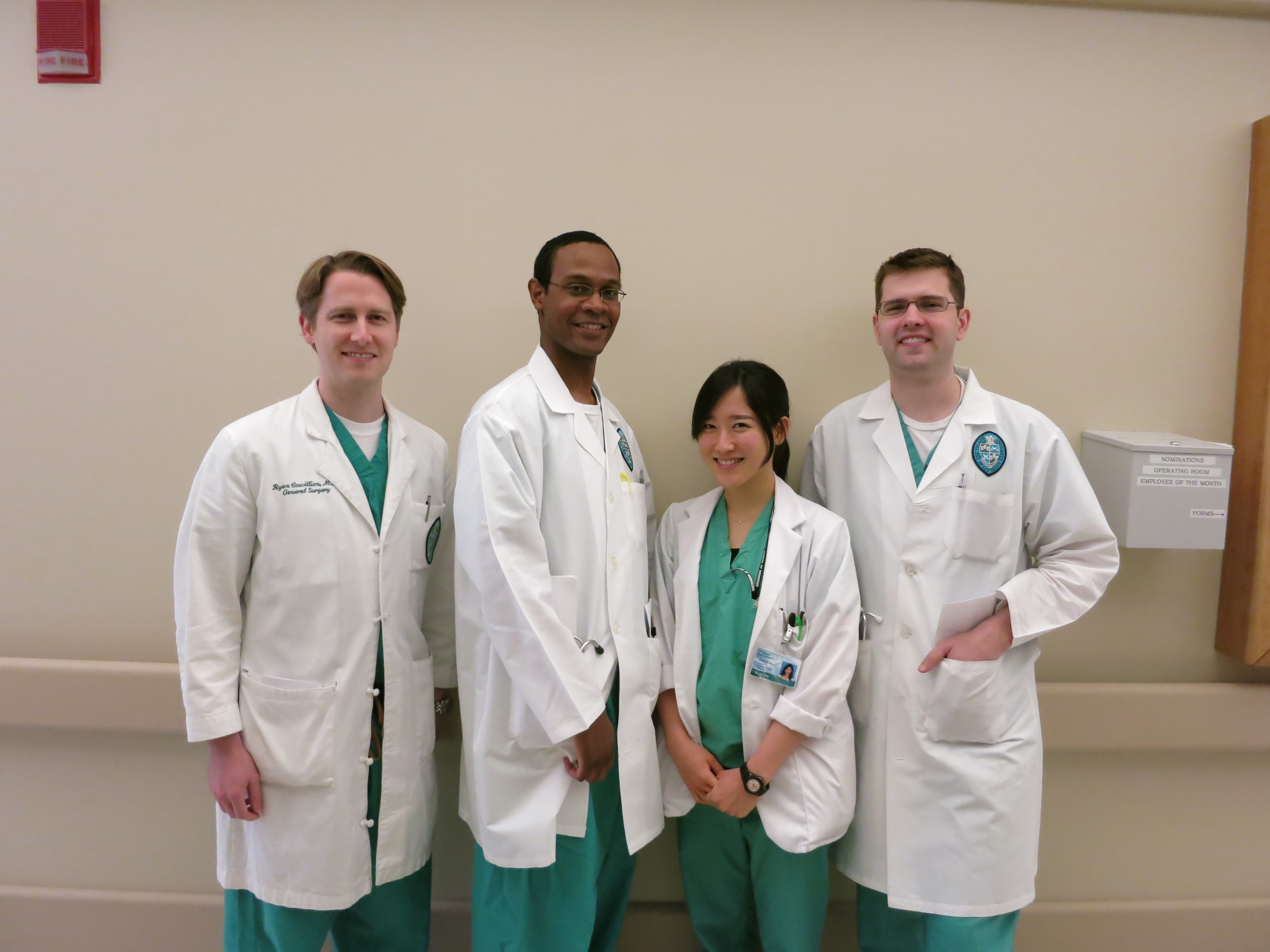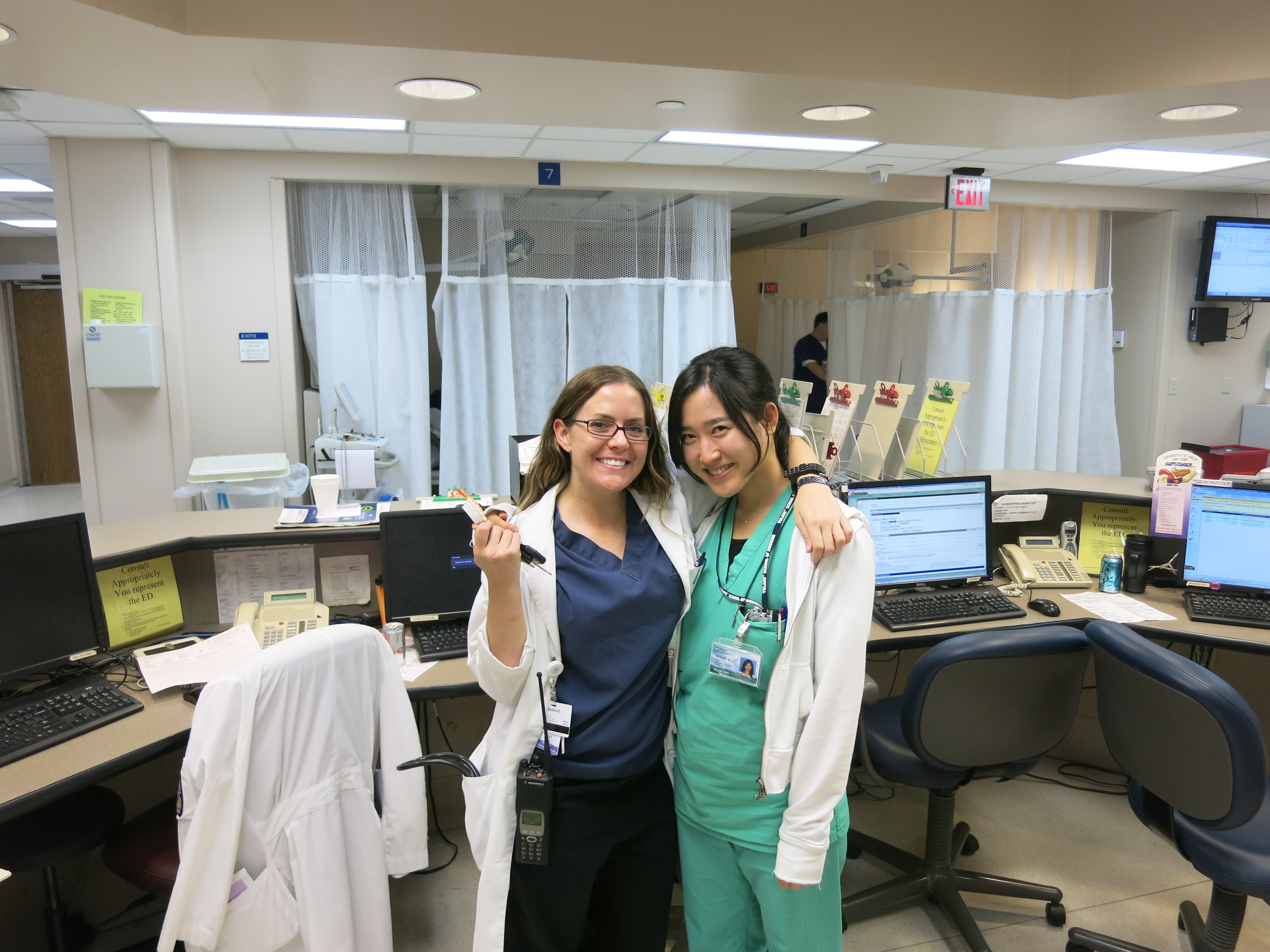 What I learned at Tulane University School of Medicine
Daisuke Hasegawa (Tulane University)
The main reason that motivated me to study abroad was that I just wanted to actually experience the American way of education that is said to be the most sophisticated one in the world, and get motivated to study harder during my college days. Technically, I had some ambiguous expectation that I would experience another way of thinking, and deepen my knowledge on the world right now, and think about current affairs in Japan from another perspective again, and begin to love something new which I didn't expect to, and increase the number of choices for my future career as a doctor through studying in the United States of America.
Thanks to the help of a lot of people, I got the right to study medicine at Tulane University School of Medicine, which is located in New Orleans, Louisiana. I rotated on Cardiology, Nephrology, and Pulmonary services at the University each of them for a month.
On the Cardiology service, one or two patients were assigned on a daily basis, so I went to the patients' place early in the morning, took a history and a physical examination from them, and wrote numerous charts about what treatment and medications they should get. After that, I did some oral presentations in front of an attending doctor surrounded by many doctors in the round. In the afternoon, I usually attend some meetings for physicians, or get the lecture by an attending doctor with some visiting students from several countries about EKG, and Eco for example.
In any situation I had to suggest some treatments for the patients, I had to show some guidelines or papers that told that what I was going to do was right scientifically, and I also had to know as a medical student that anything about my patients better than anybody in the team, which I couldn't. During the rotation, what was the most surprising thing for me was that many visiting students from foreign countries were able to speak English, and participate in the team like real doctors, still less medical students at the university. At the time, I made friends with an Indian visiting student, and at first he served as if he was a translater. I studied everything with him in my room at the dormitory, and we talked about our cultures, history, and finally our future dream as doctors. Of course, we are friends even right now.
On the Nephrology service, like on the Cardiology service, one to two patients were assigned, and after medical interview, physical examination, and writing charts, I got many chances to do a lot of oral presentations in front of the attending doctor. On this service, I could decide many treatment methods for the patients by myself. It was really hard, but it was worthwhile doing, because I've gotten kind a confidence to work as a doctor. In the afternoon, I went to see clinic, or participated in the meeting to discuss the sample of biopsy of the kidney. Discussion there was pretty much unique. Anybody could mention anything in the discussion even if they were still medical students. Regardless of their age, position, speciality, they felt free to say anything on the issue. Medical students and intern doctors actively joined the discussion, and said a lot of things to the elderly doctors, so it was really impressive for me.
On the Pulmonary service, I followed a fellow doctor, and saw her writing charts, doing some medical procedures including bronchoscopy, and thoracentesis. The doctors there were very friendly and taught to me some topics like how to use antibiotics and about pulmonary function test when they had some free time. I experienced presentation about the pulmonary function test in front of the team members. I could also see the patients who had cystic fibrosis which is rare disease in Japan.
Throughout this experience of studying abroad, I learned three things.
First, I experienced discussion based learning, in which there is no teacher, and every member has to say something on the topic and learn together regardless of their position, age, and speciality. I personally think that it is very reasonable for some topics to be studied in this manner.
Second, I noticed that medicine in the US and in Japan has something in common. It is true that insurance system and some other systems are different from country to country, but on the other hand, there are two things in common. One is that doctors are supposed to offer whatever things we can do for all patients regardless of their nationality, language, race, color, insurance, and so on, and second is that doctors are supposed to participate in some researches to better the outcomes of uncountable diseases for the future generation. These are what I found in common in the US and Japan, even though there are many differences between two countries.
Third, I was able to experience many perspectives and a lot of cultures in several countries. America as it is said to be melting pot, has various kinds of peoples, and thanks to the skill of English, I was kind of able to communicate with them, and exchange much information which I couldn't have gotten if I couldn't go to the US. By doing this, I made a lot of friends in many parts of this planet, and feel connection with all of them, and this will enable me to work harder than I used to do, so this experience is going to be my asset to stand by me in the long run.
I would like to make the most of it in many situations in the future. I feel gratitude toward everyone who helped me go to study at Tulane University School of Medicine from the bottom of my heart.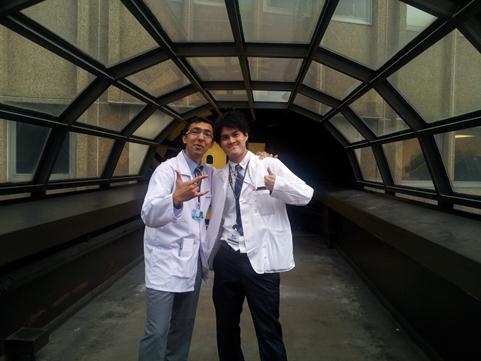 Royal Adelaide Hospital
Yosuke Takeichi (Royal Adelaide Hospital)
I had a chance to visit Royal Adelaide Hospital in Australia and took part in clinical clerkship there. I stayed in Burns Unit, Acute Medical Unit and Orthopedics and Trauma Unit.
In my first month, I participated in the Burns Unit and observed many operations using flap or Biobrane, which is one of famous artificial skin substitutes. This was an invaluable experience because artificial skin substitutes including Biobrane are not used in Japan.
Next, I stayed in Acute Medical Unit, which is called AMU. This unit belongs to General Medicine Department. In this unit, doctors mainly see patients who need short term hospitalization. Therefore the most common disease I saw there is cardiac disease like angina and acute myocardial infarction. During the placement, I had many chances to see and assess patients. And I tried presentation every morning to consultant doctors. I was really astonished by the difference in medical education between Nagoya University and Adelaide University. Medical students in Adelaide University are well trained in clinical skills, including basic physical examination. They need to pass practical examinations, which is called OSCE, every year. By contrast, we Japanese medical students have OSCE in only 4th and 5th year. Moreover students in Adelaide University have to see real patients in OSCE. So, I understood the fact that I was below the standard level of medical students in Adelaide in terms of clinical skills. I had a relatively tough and invaluable experience there.
Finally I attended Orthopedics and Trauma Unit and observed many operations includingTHA (total hip arthroplasty), TKA (total knee arthroplasty) and trauma operations. In Japan, THA is performed using non-cemented stem. However doctors in Royal Adelaide Hospital use cemented stem in THA operation. Professor Donald Howie in Royal Adelaide Hospital is a specialist of THA revision operation using "cement within cement". Therefore cemented stem is used even for primary THA operation in Royal Adelaide Hospital. I had seen some THA operations in some hospitals and had read some thesis about THA, so I made a slide to show the difference between 2 types of THA operation and explained the merit and demerit of both stems. Fortunately I got some feedback from doctors in Royal Adelaide Hospital and was able to discuss with them. I found that I could have a sophisticated discussion in English if I have enough background knowledge through this experience.
During my stay in Adelaide, I learned some differences between Japan and Australia not only in medicine but also in way of thinking. And these experiences have lead me to reconsider the medical situation in Japan. While it is true that I had trouble in communication in English, I really enjoyed my stay and got confidence of communicating with doctors in English.
In the end, I would like to express my sincere appreciation to all the professors (especially to Professor Howie), consultant doctors and medical students in Royal Adelaide Hospital. I would also like to express my gratitude to Dr.Ito, Dr.Sakamoto, Dr.Kasuya, and all the staffs working in the office of International Affairs at Nagoya University School of Medicine. Thank you.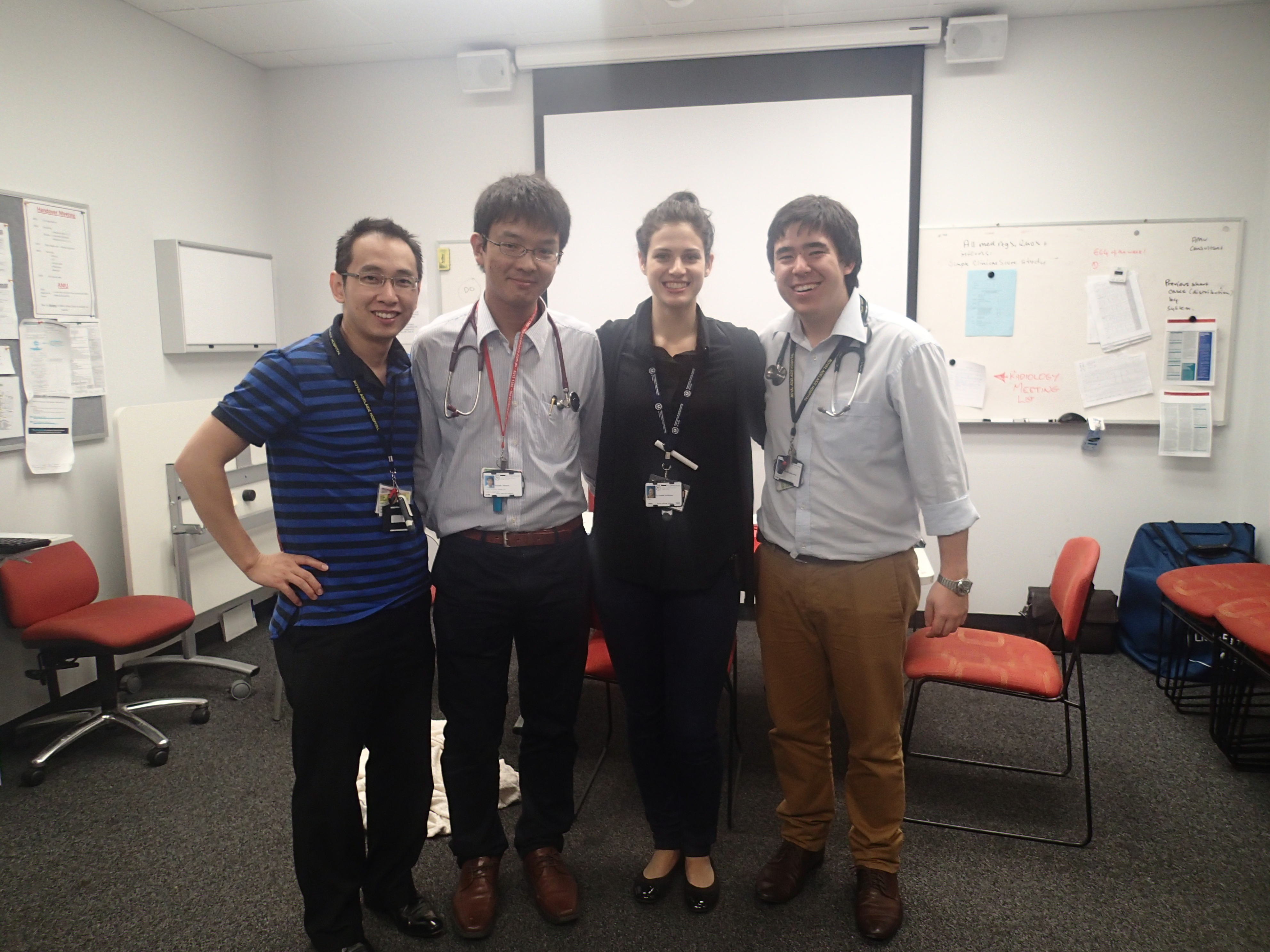 Experience in Warwick University
Misa Ohashi (Warwick University)
Through my settlement in UHCW for 3 months, what made me surprised was different social health care system. I would like to talk about 3 points I found; GP system, guidelines and various social services.
For the first point, people with any medical problems should go to GP they have registered except for the case visiting A&E. Whatever problems they may have, they go to their familiar GP. It is a very clear rule. Then GP teat them and, if necessary, refer them to advanced medical facilities. Even when people visit A&E departments, similar procedures are taken. In Japan, however, people can see almost any practitioners and may go straight to clinics in advanced medical centres like university hospitals. It is also very common that patients go to several different practitioners regularly. Similar examinations like blood test and X-ray may be taken again and again in different hospitals to the same patient, which not only leads to increasing amount of medical cost, but also bothers patients. Sometimes patients may be at loss about where they should go. Patients even with slight problems may go to advanced hospitals. GP system is helpful to make medicine less expensive and more effective.
The second aspect is many NICE (National Institute for Health and Care Excellence) guidelines. I was very surprised to find so numerous national guidelines. They give helpful information for diagnosis, treatments and prognosis. Following the steps based on evidences which the guideline provides, doctors are less likely to take excessive investigations or improper treatments. Of course, in Japan, there are guidelines for many diseases, but each institution may have their own guideline so the procedures of treatments can differ even from a hospital to a hospital. Such a situation sometimes makes patients confused. Unfortunately, in some cases, misunderstanding between patients and doctors becomes trials. With these clear official guidelines in UK, it is also easy for doctors to explain treatments and to make patients relieved.
The final reason is that various kinds of social medical service are available for patients. Specialised nurses are one example. When I settled in nephrology, I spent a day with PD (Peritoneal Dialysis) nurse. She visits patients' homes, sees if they can deal with their diseases, answers their questions and sometimes educates about treatment and disease. By visiting home, she can find some problems which would not be found in ward or clinic. In neurology department, I met MS(multiple sclerosis) nurses as well. Nurse practitioner system has just started in Japan. So the field is still limited. In the aged society today, it is getting more and more important to treat patients at home and give them proper information about their disease. Nurse practitioners may satisfy these needs.
In addition, doctors always pay attention to how independent patients are in daily lives, whom they live with, and what kind of social service they usually use. They always ask these questions in clinic, ward round and even very busy A&E department. Then they arrange appropriate social services at home like physiotherapy, speech therapy and so on. These kinds of question are not so frequently asked in Japan. If patients want to use social service, they sometimes need permissions of both doctors and administration. It is truly bothering for them to fill in so many complicating forms. I strongly understand medical systems in UK help patients in the whole society and everyone knows how important it is.
However, I also understand these do not always work properly. I saw many people who were referred to this hospital from GP without any obvious reason. These kinds of patients should be treated by GP. Such referral may make queue long. Medical treatment is now developing so fast that some GP may fail to manage patients. In such context, specialized nurses may be needed. Basically, it is still difficult for me to accept the "queue". In Japan, you can see a doctor without appointments or resistration. If you feel sick today and want to consult a doctor, you can go right now. Moreover there are many kinds of practitioners like cardiology, orthopedics, paediatrics, dermatology and so on. You can choose whichever specialist you want. Some practitioners or hospitals may offer you their own treatments, which may be so advancing. So you can choose treatments as well. If you have to take CT scan, you do not have to wait as long as 6 weeks. In addition, guidelines are not reviewed so often. If a new treatment is made, patients may have to wait until the guidelines are updated .
I have learned so many things during 3 months, especially these three points above. By comparing medical system in both countries, I find a lot of things which are not in Japan. I don't want to make a judgement about which is better. I realize that both systems have good things as well as bad things. I realized many precious things in medicine from UK system, and I still like the familiar Japanese system. When I come back to Japan, I will never forget excellent lessons which I got in UK, and also will inform as many people as I can about them. The methods we are familiar with are not always best for each patient. Therefore, it is very useful to understand various ways and provide each patient with suitable one.
I appreciate all the people who I met during 3 months from the bottom of my heart. I will never forget your support.
Thank you.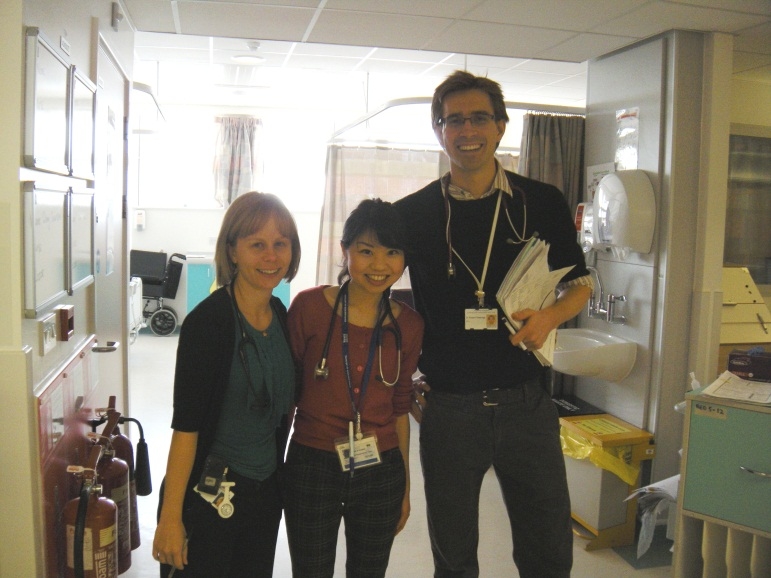 Studying in Warwick University as a clinical elective (4.2.2013 - 6.21.2013)
Kazuki Nishida (Warwick University)
When I close my eyes it is easy to recall those vivid memories while I was in the UK. It was the end of March when I arrived London and the first thing I noticed was snow all over. As a matter of fact, it really happened to be the coldest spring in this 50 years due to huge cold snap.
After one week, which was just long enough to learn about new place, my life as an elective in the UK started. How did I get such a wonderful opportunity? Actually, Nagoya University, which is my home university in Japan, has a very unique exchange program spending roughly three months in foreign country as a medical student, which is not so much seen in other medical schools in Japan. Utilizing this opportunity, I undertook my elective during my final year of medical school in Warwick University in the UK.
For the first four weeks I rotated in Radiology department. There were 23 consultants and about 10 registrars in the department. The first thing I was surprised at was that almost all the doctors were doing their report by using voice recording. It looked like much more systematic than just typing and I thought Japan should introduce such kind of system as well. Anyway, I was exposed to lots of opportunities to join in many things; joining in IVR, being taught about several techniques to do Ultra Sounds, attending some MDT meetings, learn about basic knowledge of nuclear medicine, and so on. It was glad that every doctor was so kind to teach me from the basic level.
After that, I started to rotate in Diagnostics. What I mainly did in this department was looking into a microscope with a consultant and shout what I found out in the case. I have to admit that I was beginner in this region but it was still very easy to find and learn so many difference. For instance, the first day I pointed out that there are so many pigmentations in a skin slide. The doctor suggested that the person is likely to be African guessing from the last name. I was astonished about it because in Japan it is seldom to come across with an African case and I have never taken in account of it. I realized it is very important to be exposed in worldwide scale not just sticking in our home country even if you were still immature. I also participated in case conference which was held once a week. At the conference, cases were mainly selected for educating registrars by consultants. To be honest, it was too difficult for me to catch up with such complicated case. Instead of that, I read Histology and Pathology books in spare time and tried to absorb knowledge one by one with kind help by registrars. The last day, I was relieved when the consultant told me that I got a lot better than the first time.
I was supposed to rotate in ER department after that. However, the ER department seemed to be busy because they already had so many students. Hence, I decided to go back in Radiology department again. Last time I was mainly joining in many examinations so I said that I would like to train reporting this time. Once or twice a week, I was given a time to do presentation to the professor and had feedbacks for each cases. Each time, the theme was different; chest X ray, abdominal X ray, CT, MRI, and so on. Learning lots of typical and interesting clinical cases in each theme will be undoubtably precious treasure for me in the future.
All in all, spending as a Warwick University student was extremely wonderful. If you have enough courage to say "may I join in?" then you can do just as everything. All the staff are very kind and they are all willing to teach students anytime. Also, you can find many friends in Warwick which will last well for lifetime.
Last but not least, I would really like to appreciate to all the people who gave me such a great opportunity; Dr. Kasuya and all the staff of the International Affair Office of Nagoya University, Dr. Singer and all the people who helped me at Warwick University. Thank you very much.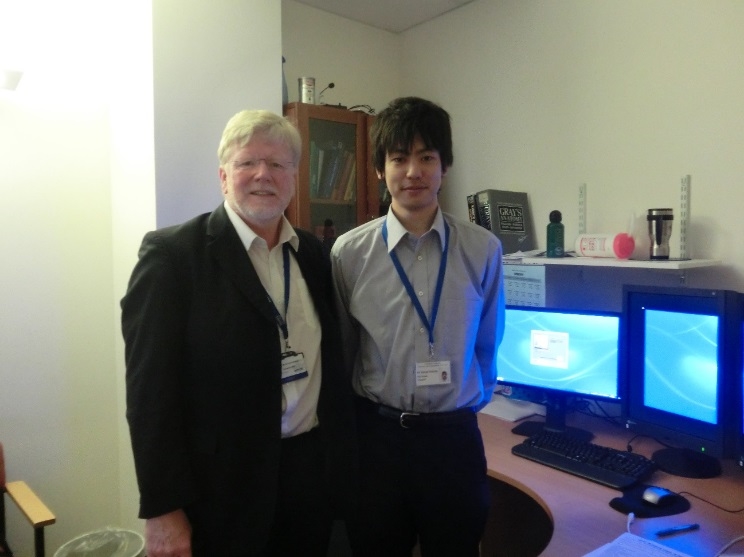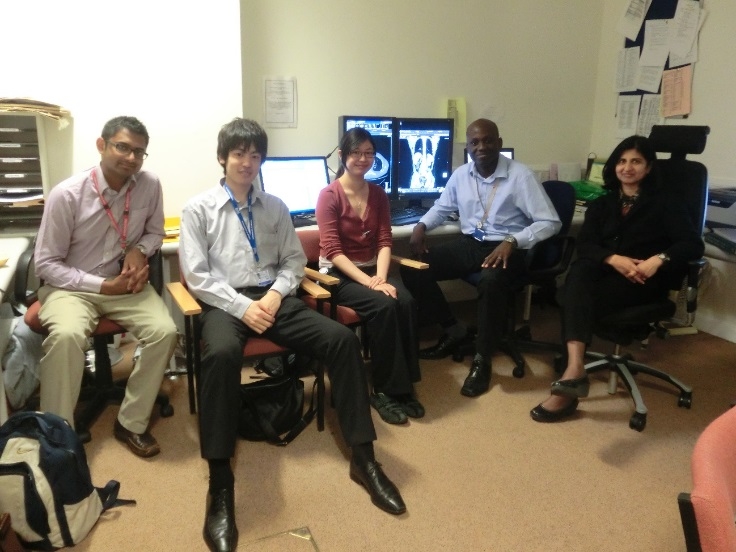 Medical university of Vienna/ National university of Singapore Exchange report
Takashi Kamiya (Medical University of Vienna / National University of Singapore)
Thanks to this Exchange Program, I got a chance to study at Medical university of Vienna in Austria for 2 months and National university of Singapore for 1 month.
・Medical university of Vienna
The rotation at Medical university of Vienna was 2 months from April to May 2013, at lung surgery and GP(General Practice).
I remember the first day of my clerkship, 4th of April, it was very cold and snowing. I arrived at the hospital at 7:30, which was 30 minutes before the appointment with contact person at the hospital. The hospital is called AKH (Allgemeines Krankenhaus der stadt Wien) that means General Hospital of Vienna. In AKH, overall, 8955 people work, 1435 of which are doctors and 2,941 nurses. There are no signs written in English, which made me easier to get lost.
At lung surgery, everyday starts from conference at7:30, and after that, I did blood drawing, saw ward rounds, and operations. Though first language is German there, conference was done in English. After the ward rounds, I went to see the operations. Doctors told me that you can see any operation if you want, so I could see various kinds of operations. I was surprised because they did so many lung transplantations. I could see some cases of lung transplantation to the patients of lung fibrosis or pulmonary hypertension. Especially, the most impressive thing was a case of child heart-lung transplantation. A brain dead donor appeared in Budapest in Hungary, and doctors went to get it, and brought it to Vienna, and did the transplantation. It was good to know that they have a transplantation network without border.
After lung surgery, I rotated GP. I did various experiences through this course. With some doctors from USA, Georgia, Armenia, I visited AIDS care center, emergency visit service at night, and home doctors in Vienna city. There was little chance to talk with patients, but I could talk with doctors about health care in Austria and Japan.
・National university of Singapore
After I took 1week of rest in Japan at the beginning of June, I went to Singapore. The first impression of Singapore was its clean and well-settled environment. There was no garbage and no mosquito on the street.
The clerkship is 1 month from 6/10~7/5 at neurosurgery in SGH(Singapore General Hospital) . Medical students in Singapore generally do their clinical clerkship at NUH(National University Hospital), SGH, or other hospitals. SGH was founded on 1821 and it has about 1700 beds, the oldest and biggest hospital in Singapore.
On the first day of my clerkship, there was an orientation at National University of Singapore Dean's office. I saw some students from UK, Indonesia, Malaysia, China and Taiwan. We were given the explanation about hospitals and rules. And in the afternoon, there was an orientation at SGH.
The day at neurosurgery starts from small meeting at 8:00, after that I saw ward round and operations. Every student has a supervisor, and medical officer, and we did practice under their supervision. I could experience many case of history taking, physical examination, and some procedures. In operation room, students can basically do only observation.
The official language of Singapore is English, Mandarin, Malay and Tamil. Doctors basically talk in English, and they use Mandarin or Malay, Tamil, when they talk with patients who cannot speak English (There is a sign of patient's language on the bedside). On the one side, there were some patients who didn't have common language with doctors and in some cases it seemed they couldn't take appropriate care.
Lastly I want to say thank you to all the people who supported me on this exchange program. I could learn and experience many things through these 3 months. Thank you very muc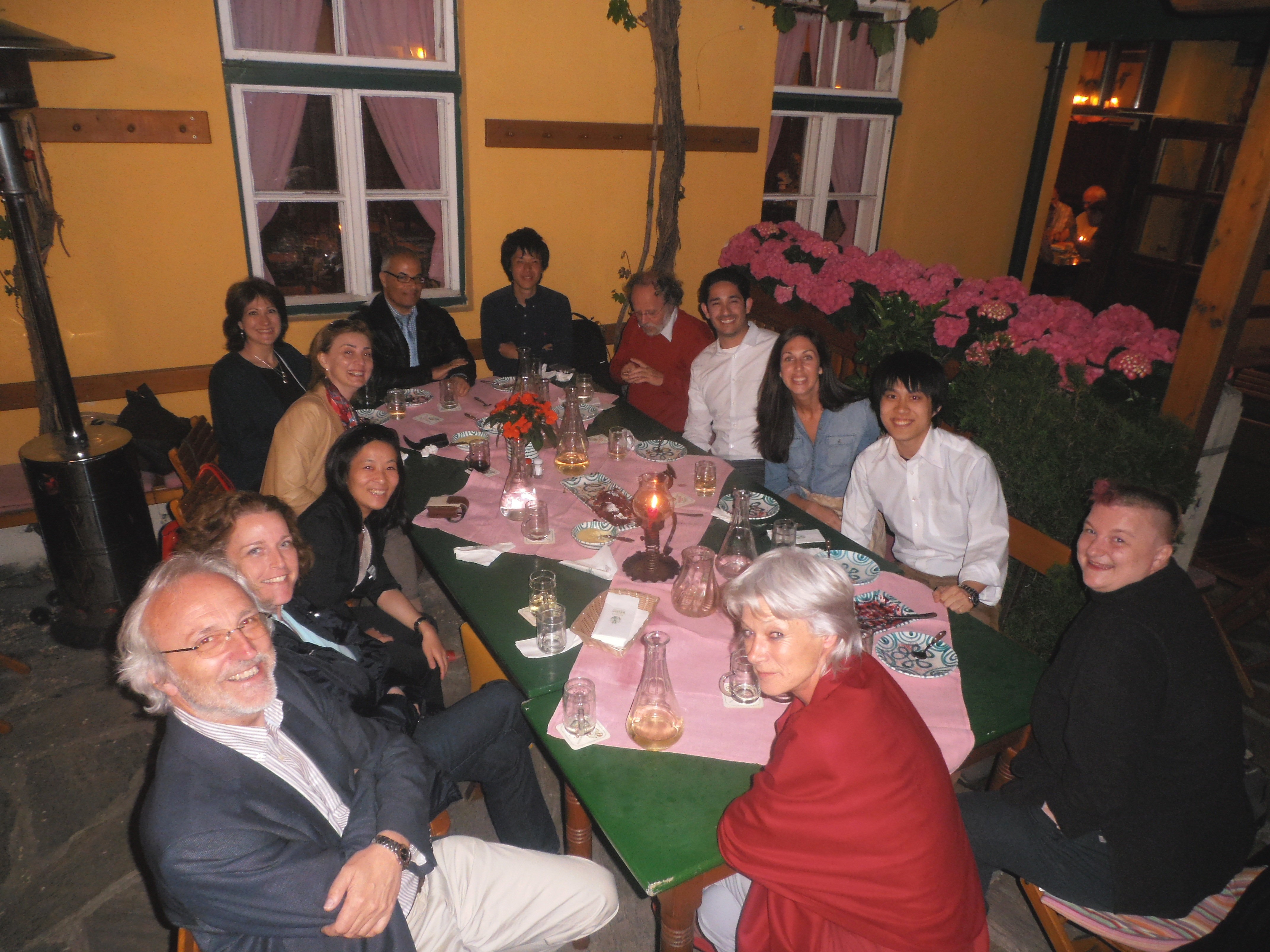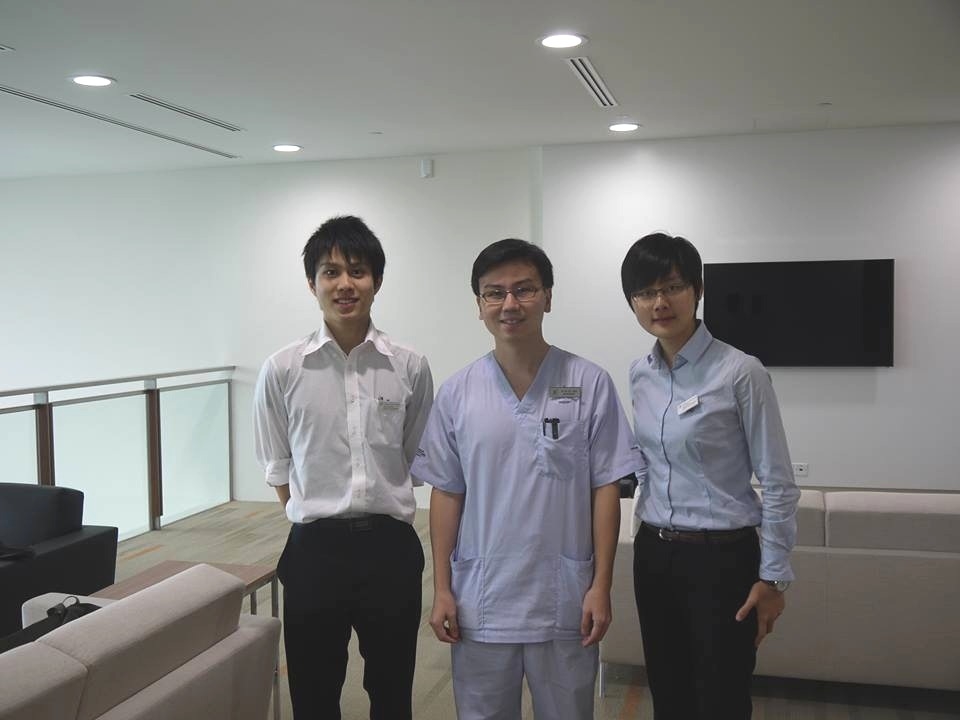 Medical University of Vienna
Yosuke Nishio (Medical University of Vienna)
I spent 3 months to take part in the clinical clerkship at Medical university of Vienna in Austria. It was really a sensational and stimulating experience for me. I would like to report what sort of training I had in the department of: Cardiology, ER, and GP.
I spent my first 2 weeks in the Cardiology. I really had hard time at first because of nervousness caused by the language spoken there, which is "German". What's most hard is that I could not read or write charts, and could not follow conversation between doctors, which means almost all of the information about patients were gone just infront of me. Luckily or unluckily, however, the duties assigned to medical students in the Cardiology is not chart-writing but some medical procedures such as collecting blood, insert IV, and measuring ECG. At the end of the rotation, German-curse was reserved.
My second rotation was ER. I belonged to the walk-in team which consisted of an junior resident and two students. The training I went through there was very educative and interesting. Although the works I did was some procedures and discussion about that when patients were German-speaking, I was allowed to take a medical interview especially when non German-speaking patients came. This was such an educative and stimulating that, after that, I really got used to take a history systematically.
The final rotation was GP. I visited a variety of public health-related facilities and some offices of GP for training, during which I stayed with the family physician there. Among various kinds of public health facilities were the facility supporting homeless people, AIDS or HIV positive patients or information house for drug-addicted people, in which the information about drug they were taking was given to them over a cup of coffee, tea, and some cake for FREE. In addition to great experience in public health fields, the training at GP office taught me not only basic practice of GP but also some in sight about elderly health care through visiting patients' home. Aging is progressing as seriously as in Japan and is a major topic. To challenge it, home-nurses are hired from surrounding countries, who stay and help the age to live healthily.
What was most important for me was that I could recognize the importance of one chance. In Vienna was so many students that students are always required to obtain their own chance, otherwise there are no chance. This recognition was one of my best learning before starting residency.
Apart from the clinical clerkship, I had good time in a traditional city of Vienna, visiting the play of Oper, enjoying historical buildings. Many friends from various countries such as the US, China, Armenia were precious, too.
I really appreciate all the help of: Dr. Kasuya and all the staff of the International Affair Office of Nagoya University, Dr. Taemi Yoshida, my host family, people I met in Medical University of Vienna , my Family, and friends in Japan. Thank you very much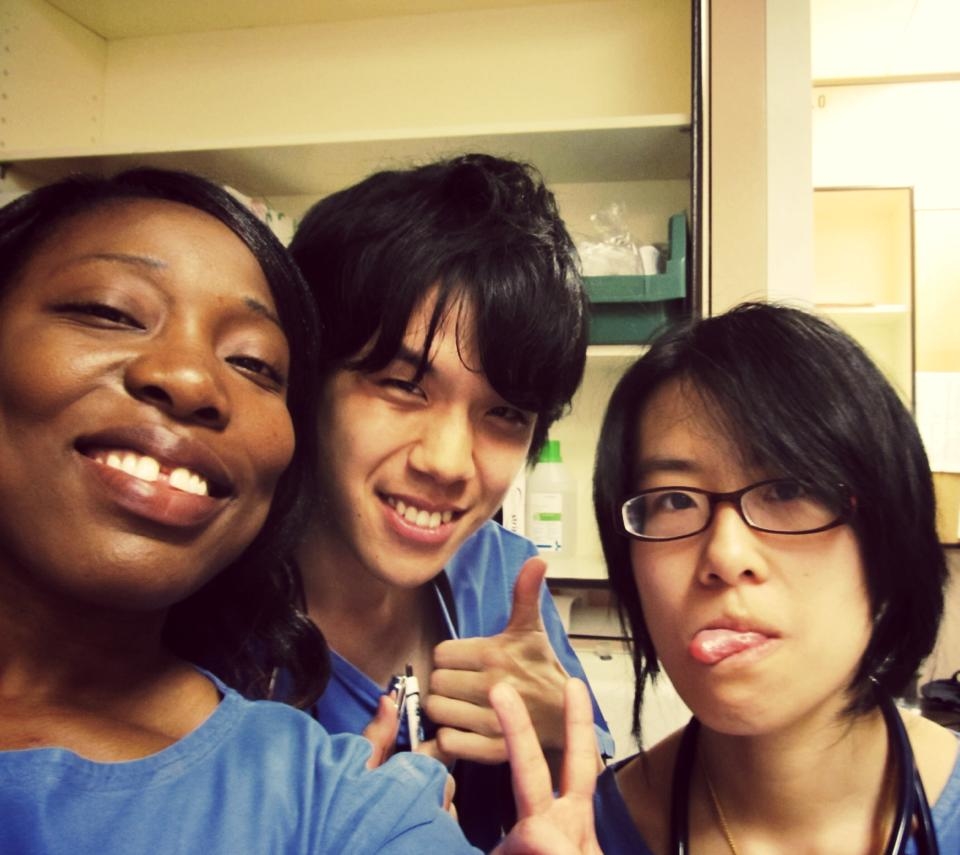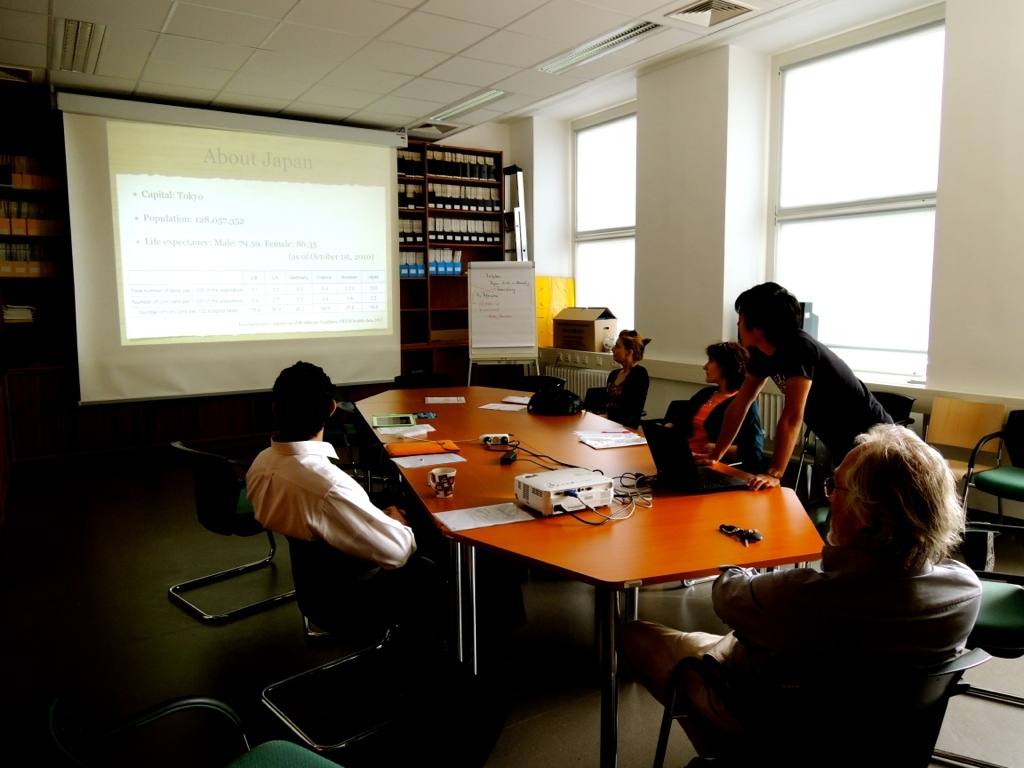 On my days in Gdansk
Takafumi Kinoshita (University of Gdansk)
I attended the clinical clerkship in Medicau University of Gdansk(MUG) in Poland, from April to June, 2013. Here I want to report my study and experiences in Gdansk.
Gdanisk has a long history from the Middle Ages, developed as an important city of the Hanseatic League. Although its old city was significantly damaged during WWII, diligent efforts had done to reconstruct the city, and now it recovered beautiful appearance as it were.
MUG lies near the old city, and has a 6-years course named 'English-Division' where students from various foreign coutries can learn medicine in English. This time I mainly joined a part of this course, with 5th or 6th grade students there. The course contains lectures, practices of medical interviews and examinations, and exercises in the hospitals and so on, thus it was somewhat like clinical clarkship in my university in Japan.The lectures was systematically planned. Although I had already known some of them, there were a lot of differences between them and what I studied in Japan, with regard to culture, political system or ideas for diseases, therefore I learned a lot of things with much interest.
In general each rotation lasts two weeks, and I tried to choose subjects which were uncommon in Japan, like Family medicine, Rheumatology and Oncology.
Family medicine had a lot of small group discussions and examinations, and was one of the most interesting rotations. Let me talk about an impressive episode: one day we had a discussion about a patient who had diabetes, and the teacher asked me how to diagnose it. Of course this was a simple question, and I answered that there were some useful tests like OGTT and HbA1C. However, as she said, HbA1C is used in the US, but in the EU guideline it isn't used for dianosis but as monitoring index after diagnosis. I was just surprised to know that in Poland doctors usually used EU guidlines, not domestic ones, and even knew about US guidelines. I got to know from this and other episodes that medical practices were considerably internationalized or unified in EU countries. What a difference from our culture in Japan!
Almost all teachers in Family medicine department also had a job as a family doctor at the small clinic. I had an opportunity to visit and observe how they worked at a clinic. In contrast to the University hospital, most patients were ordinary people with common diseases. My teacher explained to me about each patient's clinical condition. This was nice experience to me, because I got to know how they worked daily as a family doctor.
At each end of a rotation, I usually had to take an exam with my classmates. Questions were mainly about what we learned in the rotation, but it was difficult for me to read and answer them in English. I had to study hard every day in the latter week, and fortunately I managed to pass all of them!
At the beginning of June, the summer vacation began for English-division students. Therefore, in the last month of my stay I joined two medical departments in the university hospital, and learned rather personally as an intern student. In the Rheumatology rotation, a doctor who had about 10 years career became my mentor. I usually followed her all day, observed how she worked in the ward, went to the rounds with her, and later we discussed interesting cases. Sometimes I had chances to do medical interviews or physical examinations with patients. I always needed Polish-English translation, so it took so much time. I must thank patients and doctors for their great help!
To wrap up, in the formar part of the period there were well-designed curriculum and I had a lot of classmates, so I experienced how school life and medical educations were. In the latter part of the period I knew how doctors worked in the ward. As a result I had valuable experiences, because I learned a lot both about education and clinical practices.
In the last part of this article I'd like to talk shortly about life and culture in Gdansk. I stayed at a dormitory near the university. Behind the dorm was the beautiful forest, and I enjoyed comfortable walking in it everyday. There was a shared kitchen in the dorm so I tried to buy foods at the supermarket and cook them.
Before this time I hadn't known about polish food at all, but recipes and ingredients were of wide variety, and I liked many of them, which upset my expectation in a good sense. In general polish people were so kind, friendly, and welcoming that I spent delightful days there. I like Poland now, and I feel happy if you get interested in Poland even just a little. Thank you for reading!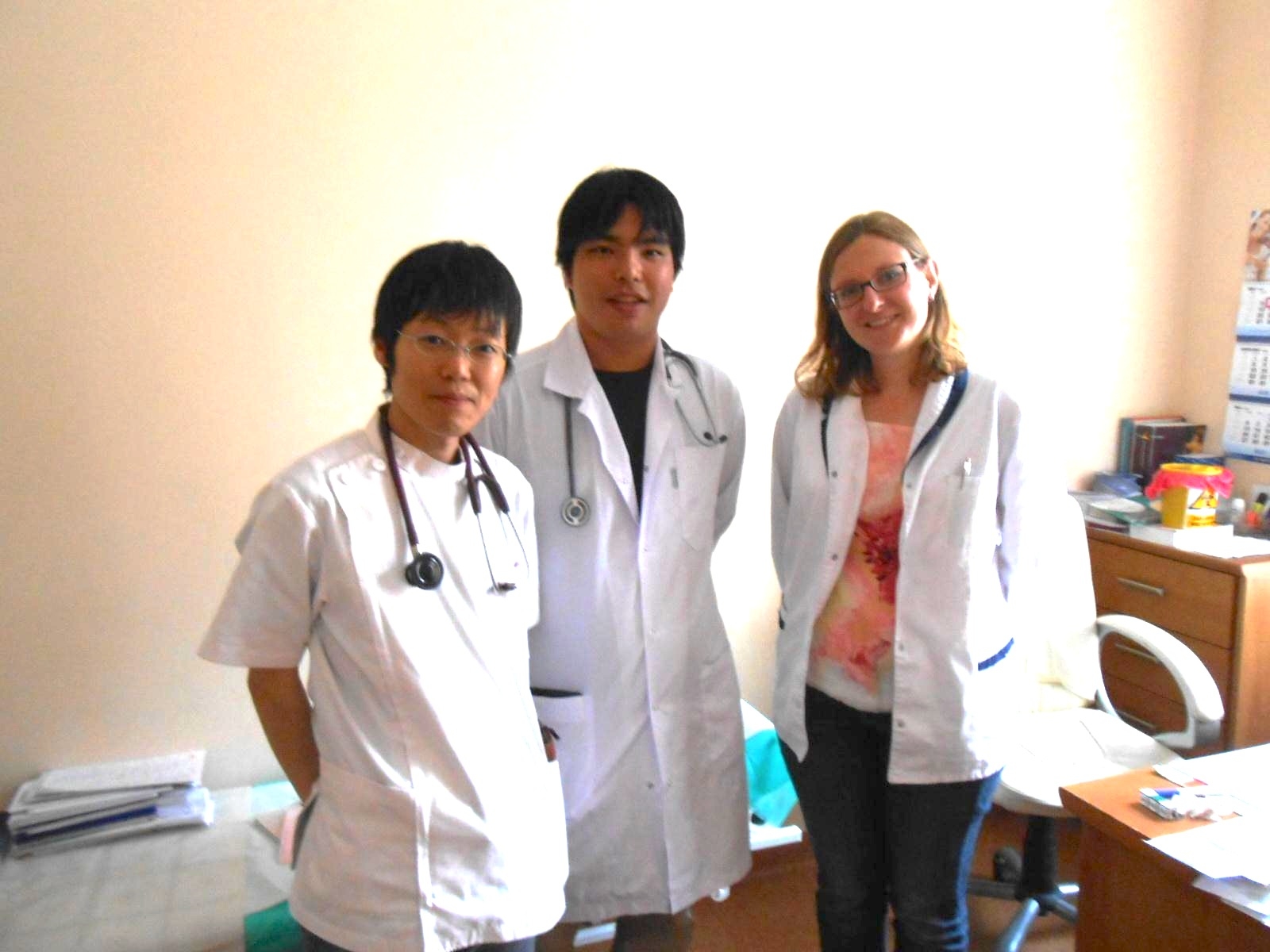 Medical University of Gdansk Exchange Report
Akihiro Suzuki (University of Gdansk)
I had a great experience of studying at Medical University of Gdansk (MUG) in Poland and rotated at six departments (Gynecology, Family Medicine, Emergency department, Cardiology, General Surgery and Cardiac Surgery) in three months.
At the two departments (Family Medicine and Emergency department), I joined English division and studied with students there. English division is a special course for students from various foreign countries (North Europa, Spain, America, Canada...). English division students study at MUG in English for six years, and then go back to their own countries and work as doctors. As for the other departments, I discussed what to do with doctors in advance by E-mail.
In Gynecology department, I joined some surgeries of cancer (of cervix, uterine body...). Doctors there were very kind and I learned about operative indication. But I couldn't study full of the period because of Easter's holiday.
In Family medicine, I studied about common diseases (common cold, DM...) in the form of lecture and PBL. I could learn about unfamiliar diseases like celiac disease and Lyme disease. It was so impressive for me that students of English division were active and excellent. They were very good at differential diagnosis and full of knowledge of medication. In addition, I had a chance to visit a private clinic of family medicine and see what physicians actually do.
In Emergency department, I had a lot of lectures and practice of ACLS. Besides them, I had some unique exercise. Most interesting practice was that of triage. Students were divided into two teams (the victims and rescue), and the rescue team tried to make triage and give relevant first aid. In the end of the period, I had an examination of OSCE, and successfully passed.
At Cardiology department, I was taught individually because no English Division course was there. I joined the rounds, and saw patients of various diseases. Some of them were after cardiac transplantation. In addition, I discussed some clinical cases with the doctor. She was very kind, but I felt sorry because she looked very busy.
At General Surgery and Cardiac Surgery, I joined a lot of surgeries. Some of them were unfamiliar for me. Most interesting surgery was gastric bypass with "morbidly obese weight (BMI is over 40!)". Moreover, I had a lot of experience of doing invasive procedure like skin suture, intubation, and so on. Doctors and Nurses there were very friendly and I could spend nice time there.
In regard to daily life, I could live comfortably. I lived in the dormitory with other students without charge. Supermarket was near by the dormitory, and the prices were very low. And people associated with Nagoya University were very gentle and kind. I really enjoyed staying in Gdansk and spending time with friends there.
Finally, I would like to say thank you very much to all people associated with my exchange, Especially Dr. Kasuya, Prof. Wozniak and Mr. Kinoshita. I can assure that all experience and friends I had during the stay is my treasure, thanks to you all.