NU-Leicester Online Lectures
Overviews

Since the pandemic started last year, we have had to cancel almost all of our studying-abroad programs due to travel bans and for our student's safety. We have yet to see any sign of them resuming. Amid the pandemic, students have lost all opportunity to communicate and interact with foreign peoples and cultures. Their strong motivation and curiosity have also been taken away due to such a terrible situation. Since the pandemic began, we have continued to think of ways to provide our students with opportunities for their international experience even in such a situation and has established several online program with our partner universities. As one of the programs, we have established a new online program for our undergraduate students with University of Leicester, one of the UK's top universities.
University of Leicester is a public research university located in Leicester and very famous for the discovery of genetic fingerprinting and contributing to the discovery and identification of the remains of King Richard III. The University has also a well-established and sophisticated English Teaching Section for their international students known as ELTU. ELTU is responsible for English Education for their students and provides many English programs not only for their students but for also non-registered world-wide students. They provide a variety of English classes from basic to advance to meet students' specialty. Especially, their Medical English class should be highlighted because it is well-organized for international medical students. In this training, special teacher dedicated to Medical English have been conducted for more than 10 years.
In cooperation with ELTU, Nagoya University established a new online course to complement the international experience and is delivered virtually from Leicester and supported by an agent, the First Try. Before this cooperation, Nagoya University and University of Leicester have made an agreement for our academic exchange and have agreed to develop our relationship further through collaborations between the Universities a year earlier. This is the first collaboration and the first-step for our future development.
This program offers a leaning opportunity for Medical English, particularly focusing on Medical Interviews. Medical Interviews are one of the most important skills for medical doctors and its importance has broadly been recognized. In the UK, long-term medical interview training is set into their curriculum before their clinical training. For their further improvement, simulated patients are leveraged in their training. Simulated patients are also realized as a very important factor for medical student training to protect their real patients, and through its training, they learn indispensable knowledge of manners, etiquette and courtesy as a medical doctor.
This program includes a series of lessons to learn the basics of medical interviews for five days and practical lessons with a simulated patient on the last day. Upon completion, students receive their evaluation scores for their reflections and certificate of the completion.
For international students, this course is optimized to maximize their learning opportunities even in a virtual setting. We would like to welcome you for your future development. We look forward to seeing you in the future.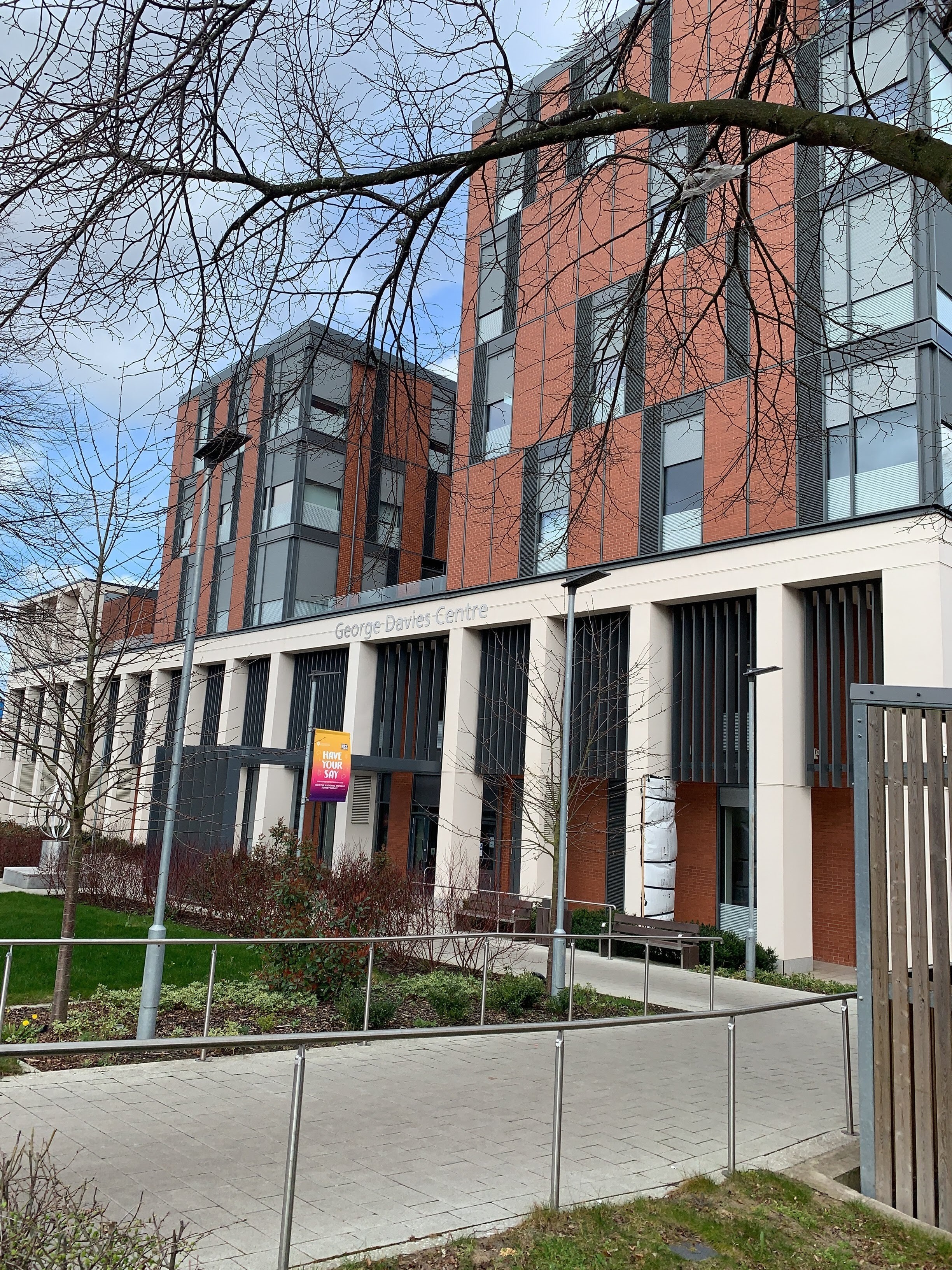 Eligibility
Students from medical school and health science department of Nagoya University and Gifu University
Students from all years are eligible to apply
Class
6 sessions in total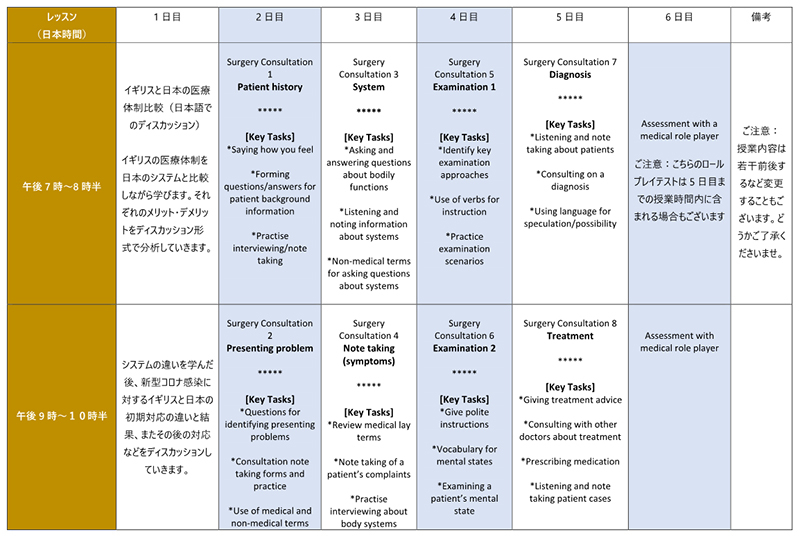 Fees
£ 50
Date
1st Period
Nov 14th, 20th, 24th, 27th, Dec 1st, 4th
2nd Period
March 6th, 8th, 11th, 15th, 18th, 22nd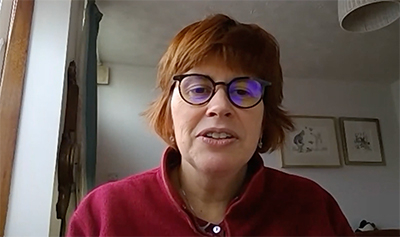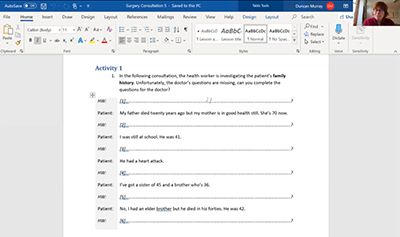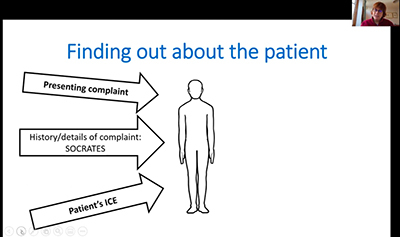 Contact
Office of International Affairs Assoc. Prof. Hitoki Hasegawa
international@med.nagoya-u.ac.jp